By Lucie Amundsen
While summer has hardly begun, the DECC looks ahead to that sacred Minnesota holiday in October: MEA Weekend. This magical time is when schools across the state observe a four-day break from class that many residents have come to expect.
This pause leaves families looking for entertainment options, and the Duluth Entertainment Convention Center willingly supplies the fun.
Embracing the spooky season, the DECC offers a special pairing of its beloved Duluth Haunted Ship with two performances of Vampire Circus, a cirque show.
Ticket purchasers for the circus may select a VIP option for the Cirque performance in the DECC's Symphony Hall and a Fast Pass ticket to the Haunted Ship aboard the William A. Irvin at a discounted price.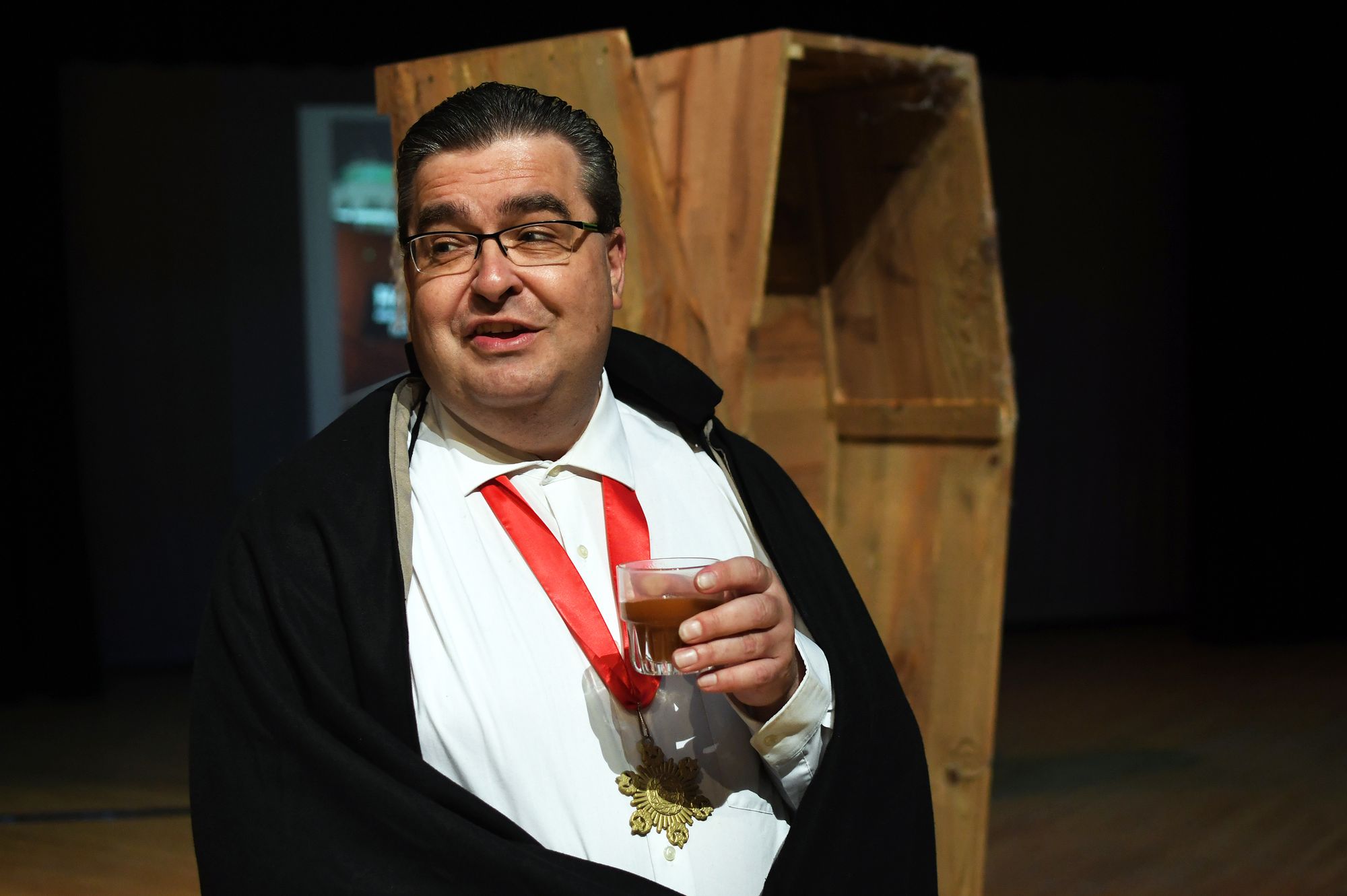 Enjoy a signature mocktail or cocktail (the drink special will be Vampire's Dream: cranberry juice, pineapple juice and lime with optional Bacardi) meet the vampires, then brave the ghouls on the Duluth Haunted Ship. We'll leave the lights off for you!
Tickets for the Vampire Circus start at $29 (fees and taxes not included). VIP Haunted Ship FAST PASS add-on is only $20 more.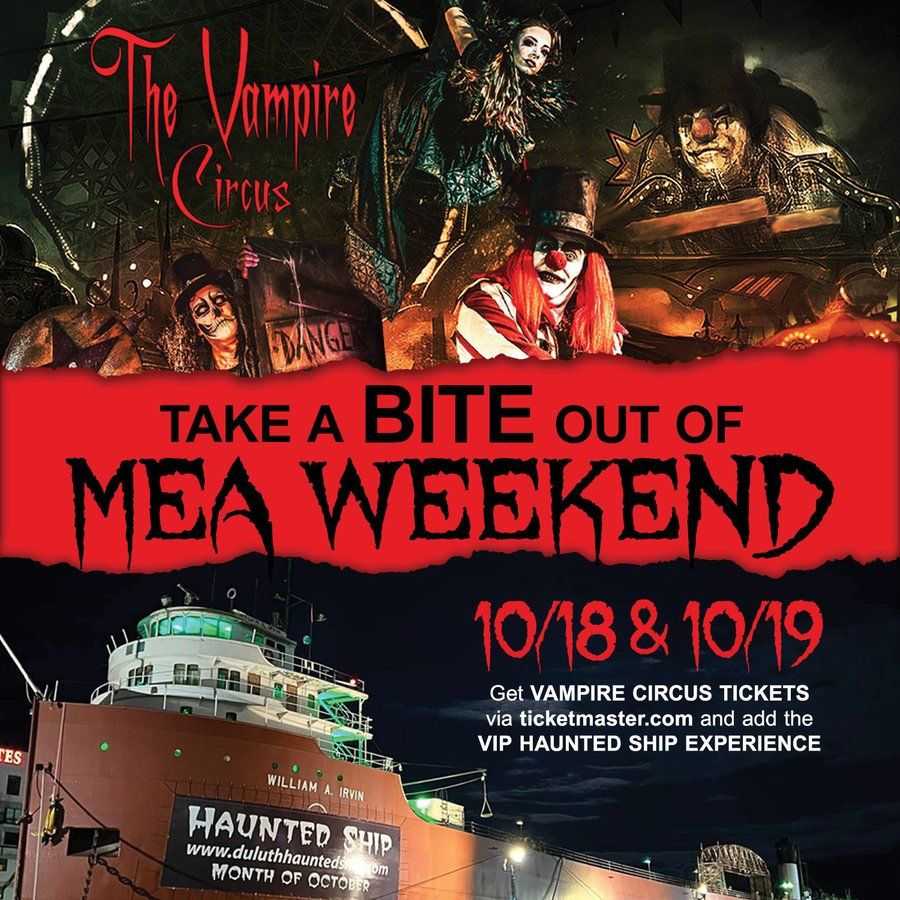 VAMPIRE CIRCUS PERFORMANCE
A mix of circus cabaret and theatre, The Vampire Circus is a tantalizing, cutting-edge production to amaze the senses. Think Tim Burton meets Cirque. The show pushes physical boundaries with acrobatics, contortionists, jugglers, and theater, leaving audiences amazed and astonished. Mesmerizing illusions catapult audiences into an emotional roller-coaster of fear, joy, laughter, and wonder.
Set in Bohemia during the 19 century, Count Dracula contemplates a plan for world domination with a traveling circus. The Vampire Circus is a perfect cover-up to travel unnoticed and begin his world reign of terror. His goal: Create an army of vampires for global dominance.
This immersive experience plunges guests into a deep hypnotic state while breaking the theater's fourth wall. With Vampire Circus, audiences are fully integrated into what is happening in front of them –– and surrounding them.
The show will delight the senses and deliver the unexpected. As the moon comes out, the magical mystique of the Vampire World begins.
Duluth Haunted Ship
For decades, the William A. Irvin floating museum has transformed into the Duluth Haunted Ship in October. The 30-minute walk-through experience features exceptional sets, professionally made-up actors, and jaw-dropping surprises gathered from haunting conventions nationwide to terrify and delight!
Spooky season is always coming.  
DECC NOTEBOOK
The DECC Ticket Office has moved. Entertainment tickets can now be purchased at the William A. Irvin Ticket Booth. HOURS: Thursday – Sunday | 10:00 am – 4:00 pm Starting June 22 the William A Irvin ticket booth will be open daily from 10:00 am – 4:00 pm through Labor Day.
LOCAL HEALTH CARE LEADERS
St. Luke's participation in a historic national study on COVID-19 led by the Centers for Disease Control & Prevention is wrapping up as the data collection concludes.
The study has been overseen by St. Luke's Infectious Disease Specialist Dr. Harmony Tyner, with Whiteside Institute for Clinical Research facilitating it. St. Luke's is one of six organizations involved in the study including Kaiser Permanente, the University of Arizona, the University of Florida, the University of Utah, and Baylor, Scott & White. Through the study researchers were able to analyze how COVID-19 moves through populations of people. Read more.
---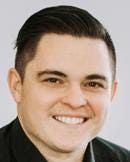 Urshan Retirement Group, Inc. strives in helping people achieve retirement goals. This is accomplished through education of the financial planning process, analyzing each individual's investment needs, as well as continuously reviewing and monitoring their personalized plan. Jordan Urshan (pictured) and Dan Urshan work as partners to ensure long-term consistency to your investment portfolio. They look forward to earning your business. Please give them a call to schedule your appointment. Call 218.625.7575 or stop by their office located at 5033 Miller Trunk Hwy, Hermantown, MN 55811.
Securities offered through Securities America, Inc. Member FINRA/SIPC. Advisory services offered through Securities America Advisors, Inc. Urshan Retirement Group and Securities America are separate entities.
Comments