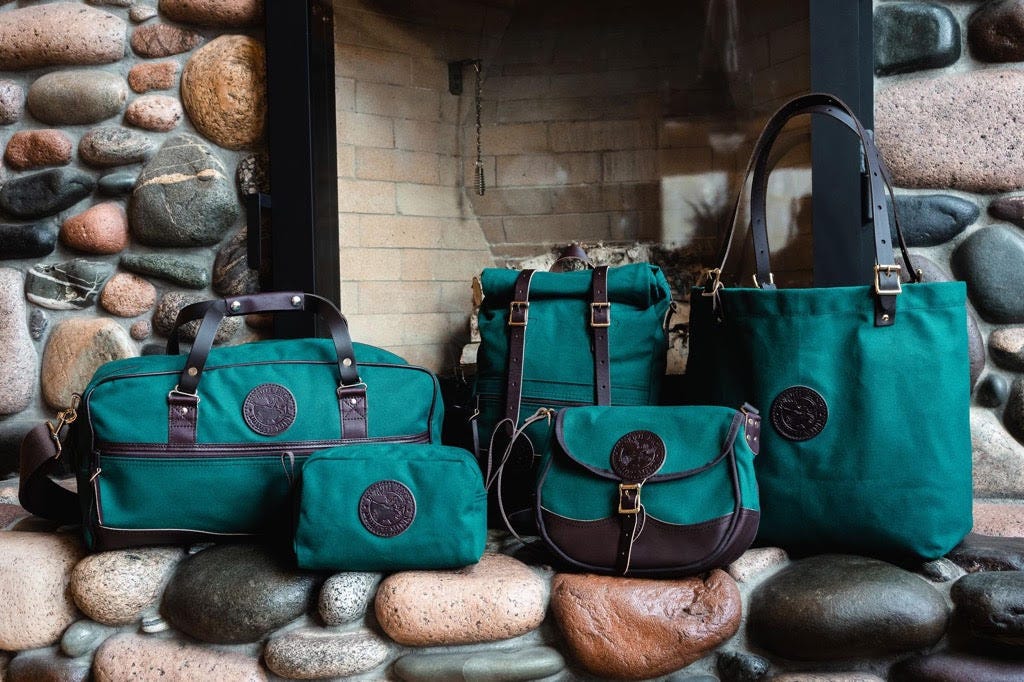 Duluth Pack, the United States' oldest canvas and leather bag and pack manufacturer, is bringing back from the archives limited-edition release to its line of genuine leather and canvas packs, totes duffels and outdoor gear.
The limited-edition Spruce Series features best-selling products, including the Market Tote, Deluxe Shell Purse Weekender Duffel, Deluxe Roll-Top Scout Pack, and the Grab-N-Go, in a striking colorway, a rich evergreen color. As always, the products handcrafted by Duluth Pack are proudly manufactured in the USA and come with a lifetime guarantee on all craftsmanship and hardware.
The Spruce Series has come to fruition after the company's customers requested additional brighter color options. Duluth Pack now offers 11 standard canvas colors and for a limited-time has added spruce canvas as an option for select styles.
The rugged Spruce Series includes a vibrant evergreen coloring, which will beautifully patina overtime, making styles featured in the collection iconic pieces built for the wilderness and everyday life.
"We are thrilled for this season's limited-edition collection," said Kelly Achtabowski, Duluth Pack's Retail Store Manager. "Our customers have been requesting for us to bring back and old color and we're proud to follow through with it!"
Though the line is exclusive, Duluth Pack continuously and proudly offers a lifetime guarantee on all craftsmanship and hardware of its manufactured and handcrafted products.
Comments