By Lucie Amundsen
The William A. Irvin has always been an entertaining place for kids, and not just because children ten and under are free with a paying adult. The go-at-your-own-pace vintage freighter tour has always been a wonderful setting for littles to let their imaginations set sail.
Now, the Irvin crew is adding to that fun. Kids (and kids at heart) who complete the tour are given complimentary Irvin paper hats. And now, the Irvin has its own "Seek and Scavenge" I-Spy-style book narrated by Susie the Seagull.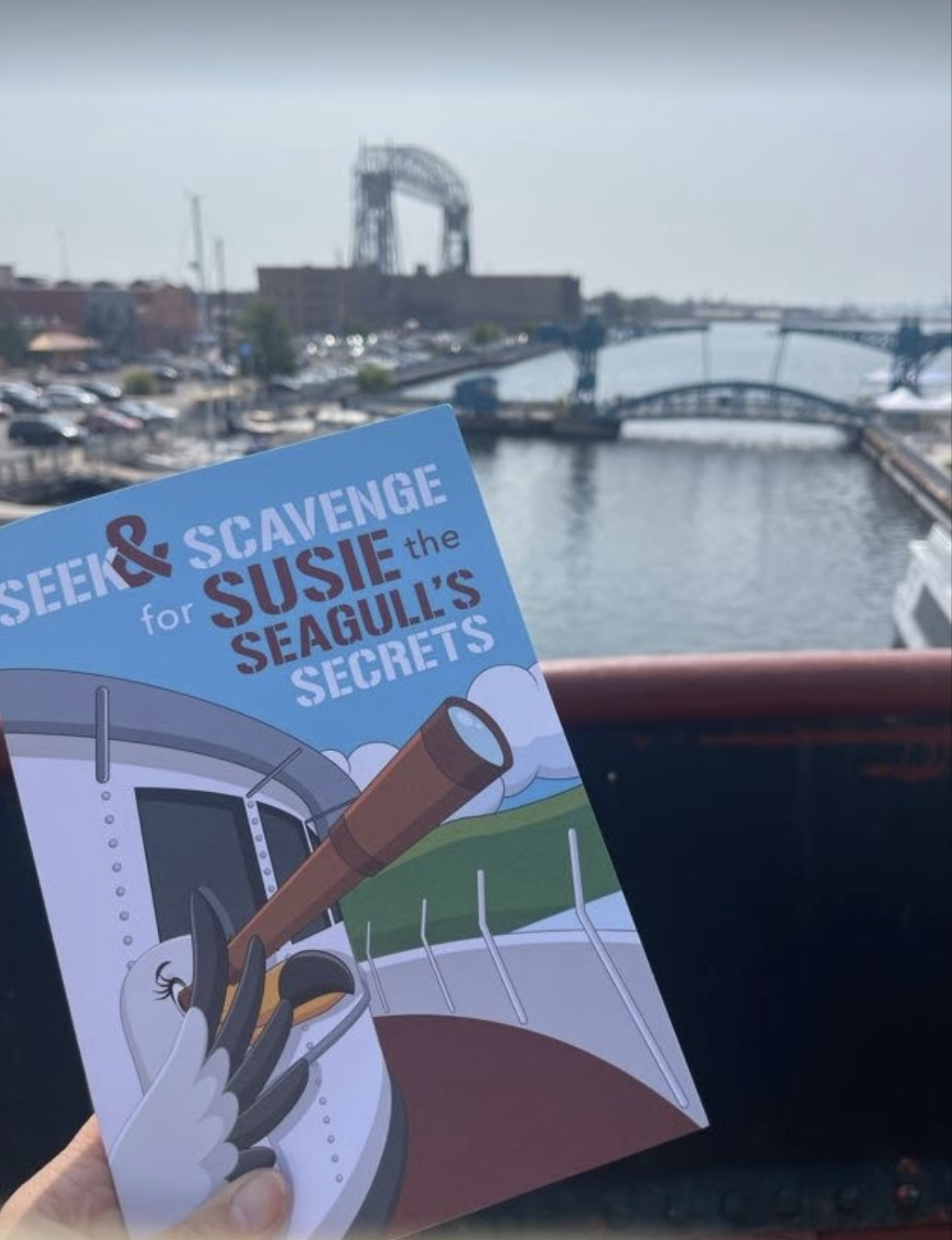 Small shipmates will enjoy the puzzle of finding the pictured items along the tour areas. Older kids and adults can learn a bit more about the nautical pieces with informative captions. Books are $2 but free on Family Fun Day for those who tour the freighter.
In addition to complimentary books, guests can enjoy free face painting, Duluth-themed coloring pages and find balloon seagulls throughout the ship. Regular tour rates and parking apply.
The William A. Irvin floating museum summer hours are 10am – 5pm (The last tour starts at 4:30pm) daily.
. . .
The William A. Irvin Floating Museum is a retired freighter in Duluth, Minnesota, operated by the Duluth Entertainment Convention Center
Once the flagship of the U.S. Steel's Great Lakes fleet, the Irvin played a crucial role in transporting bulk materials across the Great Lakes. The ship stands as a proud testament to the industrial heritage of the Great Lakes region, providing an educational and entertaining experience for all ages.  Learn more at DECC.org
Comments