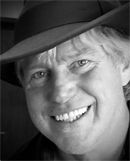 Howie invited me to start writing a regular column for the DuluthTimes.com and I told him I would be happy to. So, what does that mean going forward? Well, I can write on any subject I want, as often as I want and as long as I want. Well, first I think I need to introduce myself to you. Years ago, someone called me a Renaissance Man which I reluctantly took as a complement without not really knowing what it really meant. I looked it up today and what I found is that a European Renaissance Man is "well educated, charming, witty, able to dance, write poetry, sing, play music, wrestle, ride horses and able to fight as a swordsman." Hmmmmm.
Well, I have ridden a horse, I've probably wrestled with my siblings (or wrestled with my thoughts), probably wrote some assigned poetry but never fought as a swordsman.
I graduated from Hermantown High School, graduated from UMD, worked on my MBA after I finished my stint in Naples, Italy with the US Naval Airforce during the Vietnam Era. I guess that takes care of the education part.
Charming and witty?, well that's not for me to judge but some people must think so. I'm able to dance – well I'm still teaching Ballroom Dance at UMD so I've got that covered. I played music professionally first with a band called Rock-a-Billy Revue and then with the UnColas. I'm particularly proud of playing with the UnColas as we were the first Duluth band that I'm aware of that played the Minnesota State Fair two years in a row.
Work experiences have helped me meet a lot of great people and have many wonderful experiences. I retired from Minnesota Power's Human Resources Department to move on to Grandma's Marathon where I retired as it's Executive Director. Being one to keep busy, I work part-time with Kern and Kompany where we produce the Duluth Airshow, the Duluth Oktoberfestival, and the High School All-Star Soccer, Volleyball and Hockey games. Finally, I help with my wife's childcare which is very interesting.
Finally, I've had a variety of extracurricular activities. I was chaired the YMCA Board of Directors and chaired the UMD Alumni Association. I was on the Grandma's Marathon Board of Directors prior to working there. I've run races all over the country including the Boston Marathon, The Gasparilla Distance Classic in Florida, of course Grandma's and Twin Cities Marathon.
I've worked races like the Twin Cities Marathon, Pinky Swear Races in Omaha, Kansas City, Des Moines, Minneapolis, the Madeline Island Marathon and the Chicago Marathon starting line. It was quite the experience in Chicago helping 45,000 runners go over the starting line.
Lately I do color commentary for high school hockey game radio broadcasts and this week I try my hand at high school football. I get to work with two of the best announcers in the area which makes it so much fun. I've refereed high school volleyball and football games, I've played music with some of the best musicians in the area, played slow pitch softball winning the city championship one year and played in the state lefthander's golf tournament.
So, what will I write about going forward? I'll look at what's going on in the area, things I'm involved with and offer some suggestions for things that you could try and share some of my personal experiences that y'all might find interesting (or maybe not) as it relates to what's going on.
Renaissance Man? I don't know about that, but I've certainly done a lot of things.
It'll be quite a ride and hopefully you'll enjoy it.
FYI – Jon's personal email
Comments