Said Duluth Mayor Emily Larson: "This weekend is one of community, solidarity and celebration. Kicking off with my Mayors reception on Thursday all the way thru Monday afternoon, it's all about sharing our values and time with one another.

Once again this year, the City of Duluth had an entry in the Pride parade and it was wonderful to have people from across the organization walk in support of all identities and our shared, inclusive future.

Labor Day will be equally impactful - as Mayor I am
Endorsed by a dozen or so labor organizations. Standing with Labor is who I am, who I've always been and who I'll continue to be.

Happy Pride, Happy Labor Day and Happy Community!"
. . .
An Emily Larson post and photo today on her Emily Larson for Mayor Facebook page: "Duluth city officials and administrators had a great time at the Duluth - Superior Drag Me to the Pride Parade. We joined our colleagues in Superior and community groups committed to dignity and respect for Twin Ports LGBTQ2S+ individuals and their families to wish everyone a Happy Pride!"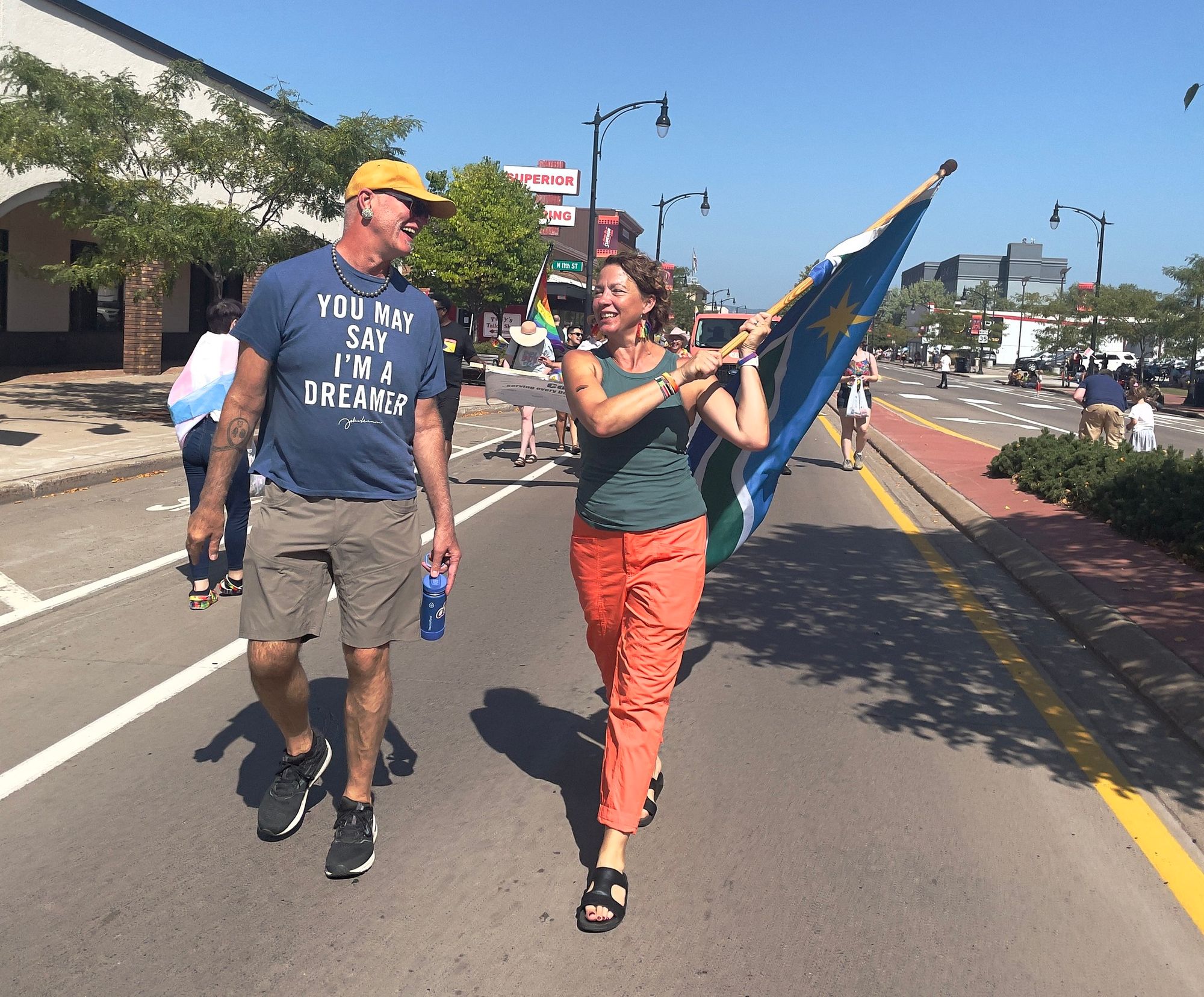 Another Larson post on Facebook, from Thursday's opening Pride press conference in Downtown Duluth: "Beautiful evening to join Superior Mayor Jim Paine and Two Harbors Mayor Lew Conner at The Depot to kick off Duluth-Superior Pride 2023. You, as you are and with all aspects of your identity: you belong, you matter and we are so glad you are here. There are important activities planned through Sunday to celebrate LGBTQ2S+ voices in our communities. I'll be out all weekend and I know many of you will be, too. Thank you to the board, planning committee, volunteers and sponsors for making this weekend possible!"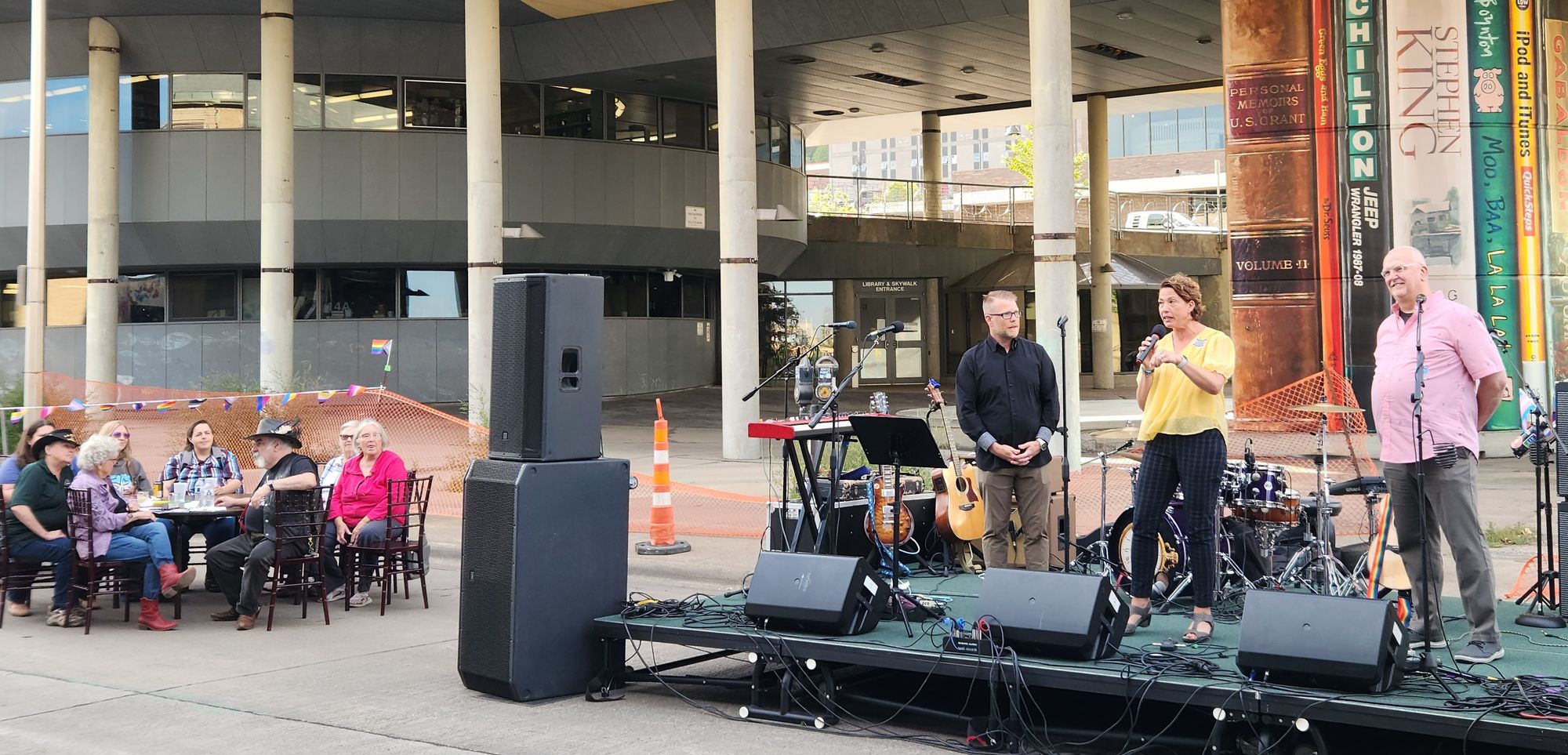 Comments