Fred Friedman on the 2023 Twins – "The Twins had an improved season because of much improved starting pitching and unanticipated offensive production from three rookies. For them to win 10 more games and advance further in October they need to reduce their strikeouts with runners on base, keep Kirlloff and Buxton healthy or replace them, and keep their starters signed."
Denfeld football coach Erik Lofald on the Hunters' 28-8 home victory over Rock Ridge on Friday night – "A gritty win against a determined Rock Ridge team. They surprised us early with a few looks offensively and ran more than expected to run the clock and limit our possessions. We made the necessary adjustments at the half and played a solid second half. They were aggressive on defense and held us in check early but we got the big plays when we needed them and ground out a victory on Senior Night. It will be a quick turnaround for us, facing a very good Hermantown team with a first round bye in sections on the line. We are going to need 'all hands on deck' to get a DUB! We're hoping all the experiences we've encountered this season will pay off in a game that I expect to be closely contested."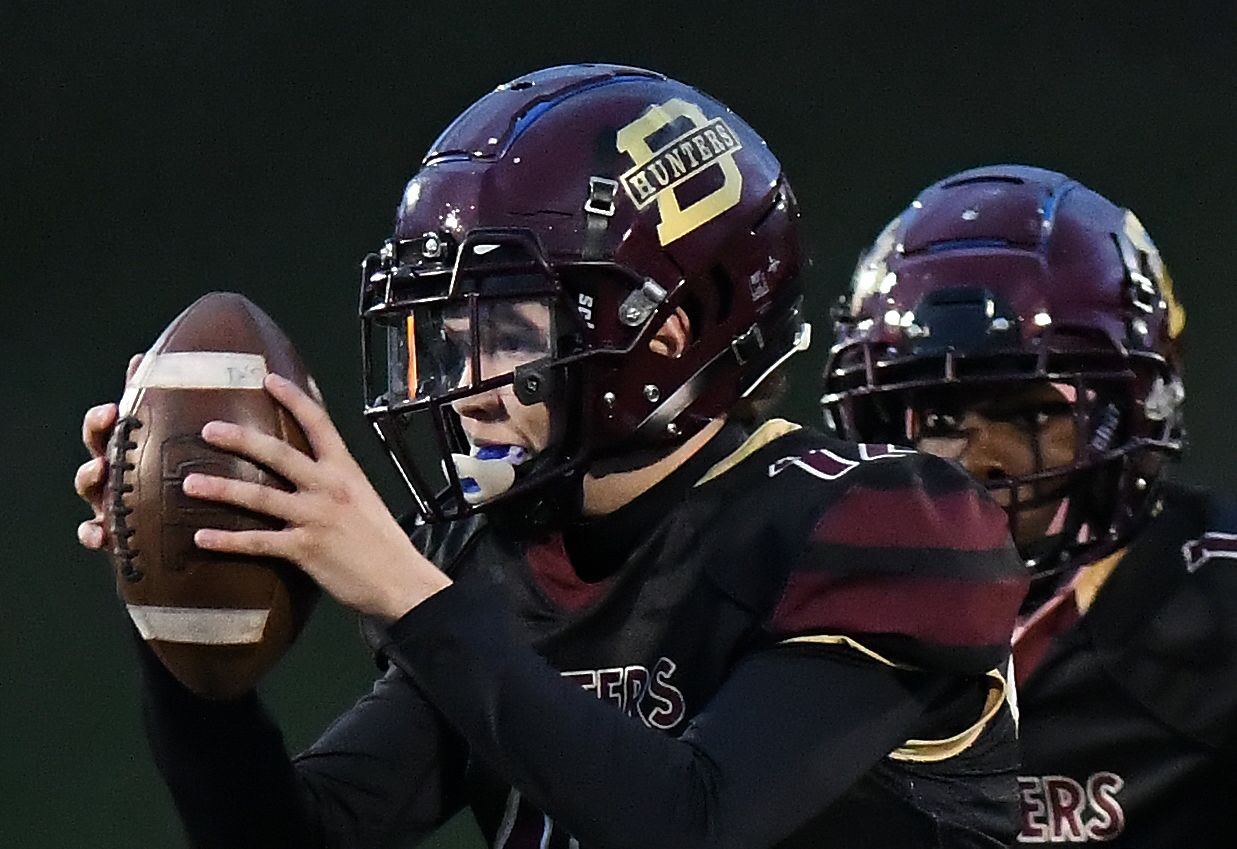 Hunters quarterback Mace "The Magic Man" Brooks took a shotgun formation snap and led his team's high-powered offense to an easy victory over Rock Ridge at Marv Heikkinen Field on Friday night.
Comments