Beginning Monday, a portion of Harbor Drive will temporarily close for seawall and Harbor Plaza reconstruction (see the map above). Pedestrians and cyclists will have a detour along existing pathways and the Cross-City Trail for the project duration, which is expected to last 12 months. Construction traffic and DECC deliveries will be able to access this area, but the public will be prohibited. Please stay clear of construction zones and exercise extra caution near this area.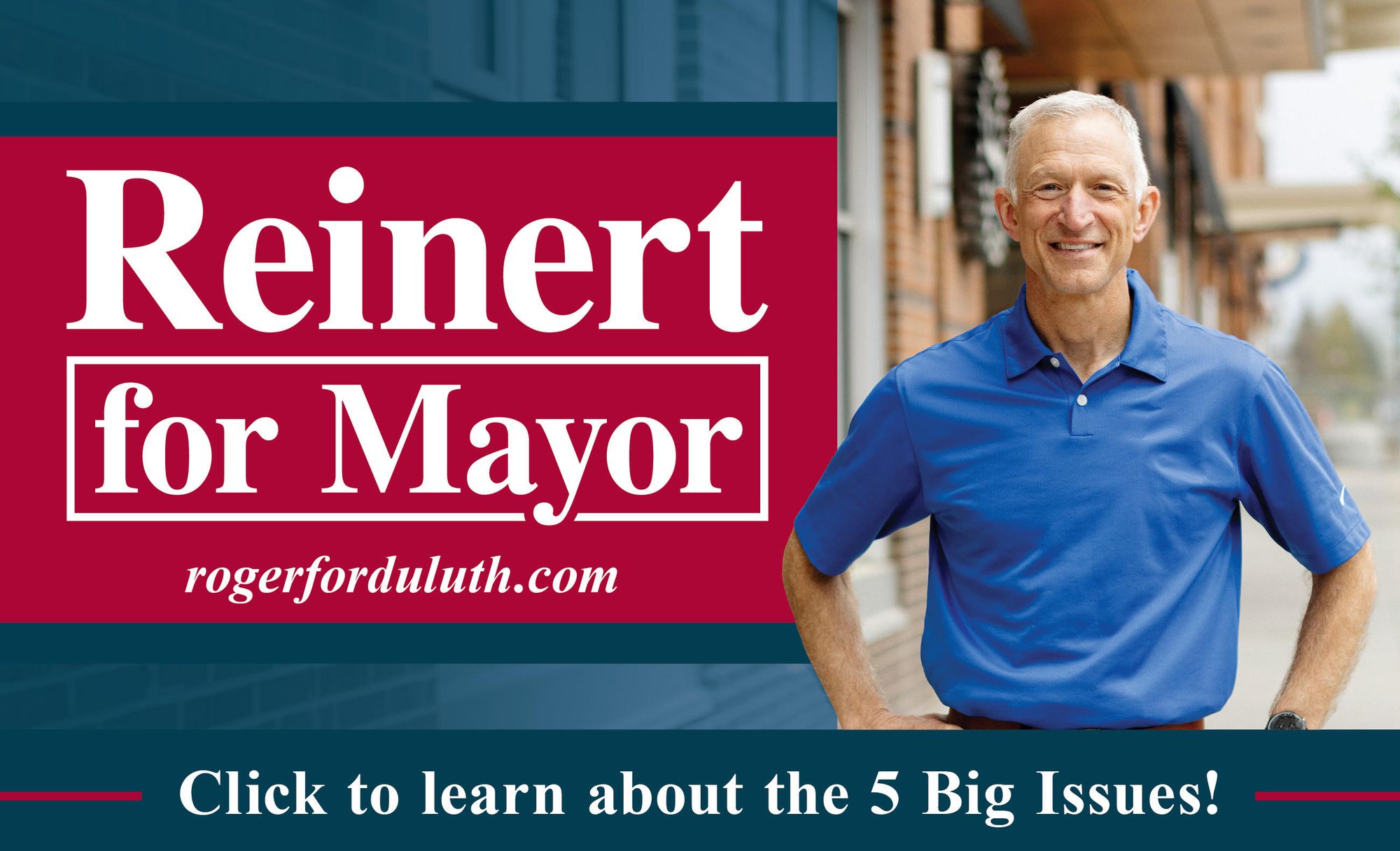 The work will repair the deteriorating seawall to better accommodate maritime transportation and docking, as well as create a new public plaza with separated pedestrian and bike trails. The repair work is supported by Minnesota State bonding and a grant from the U.S. Economic Development Authority.

Photo of the Day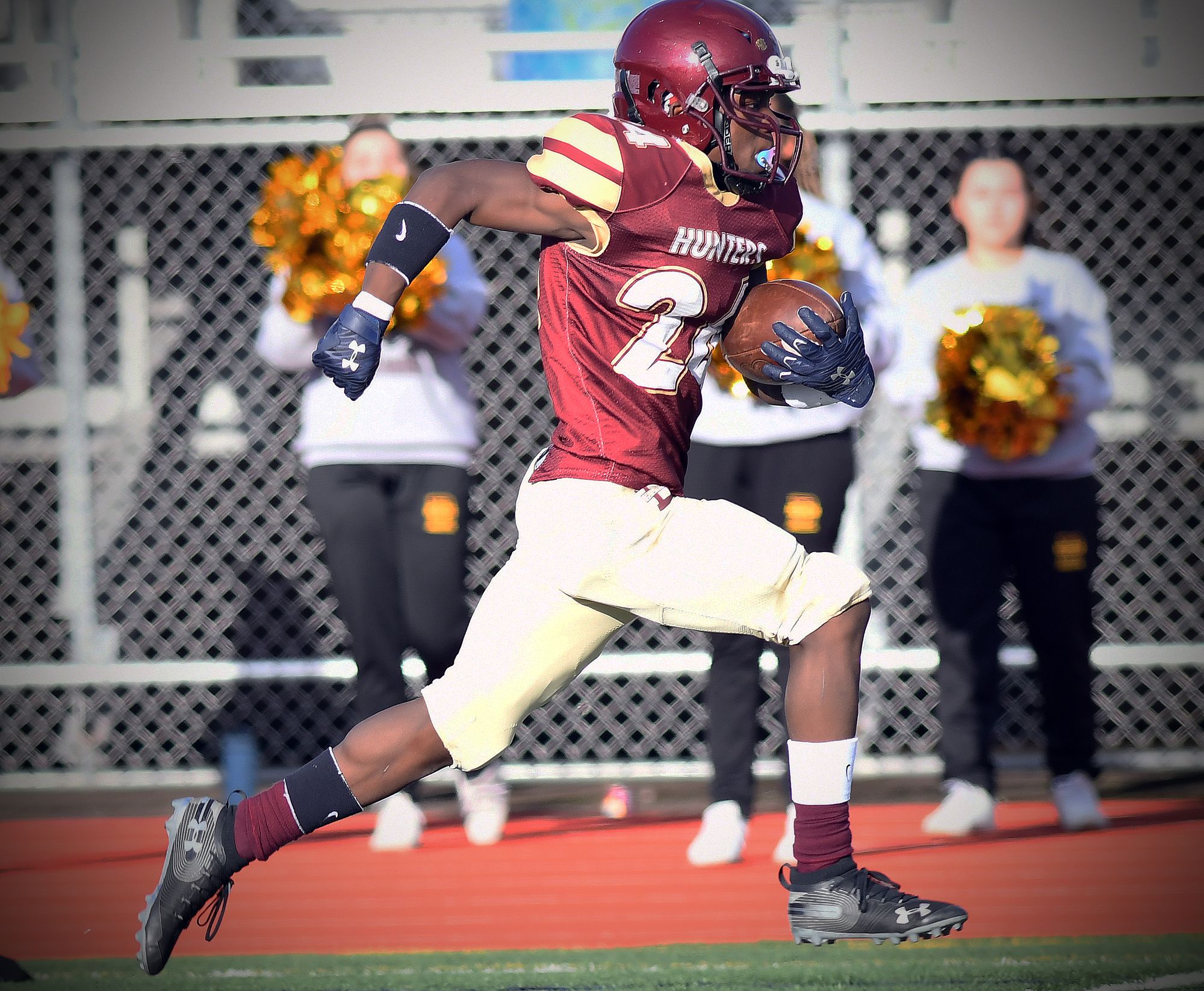 Quote Me, Howie

Scott Yeazle on a recent Community Action Duluth fundraiser in Duluth's Friendly Lincoln Park – "It was a LUCKY Friday 13th for us at Community Action Duluth and we would like to thank everybody who made our Dream Big event amazing! Thank you Bent Paddle Brewing, Maurices, and Krenzen for sponsoring the event. Thank you to the performers Eric Bong Music, Samuel Miller, Chris Clemons and Lyla Abukhodair and the band) who brought their amazing gifts of song. Thank you to our emcee, Renee Passal, our board member Melissa Grimes, and our passionate speaker Latrice. Thank you to all our staff that helped put this together including our past employee Kathy Sue Nelson (you rock!). Thank you to all the businesses and individuals who donated to both the Silent Auction and the Wine Wall! Most of all a huge thank you to everyone who came out to support Community Action Duluth and our programs. There will be more to come!"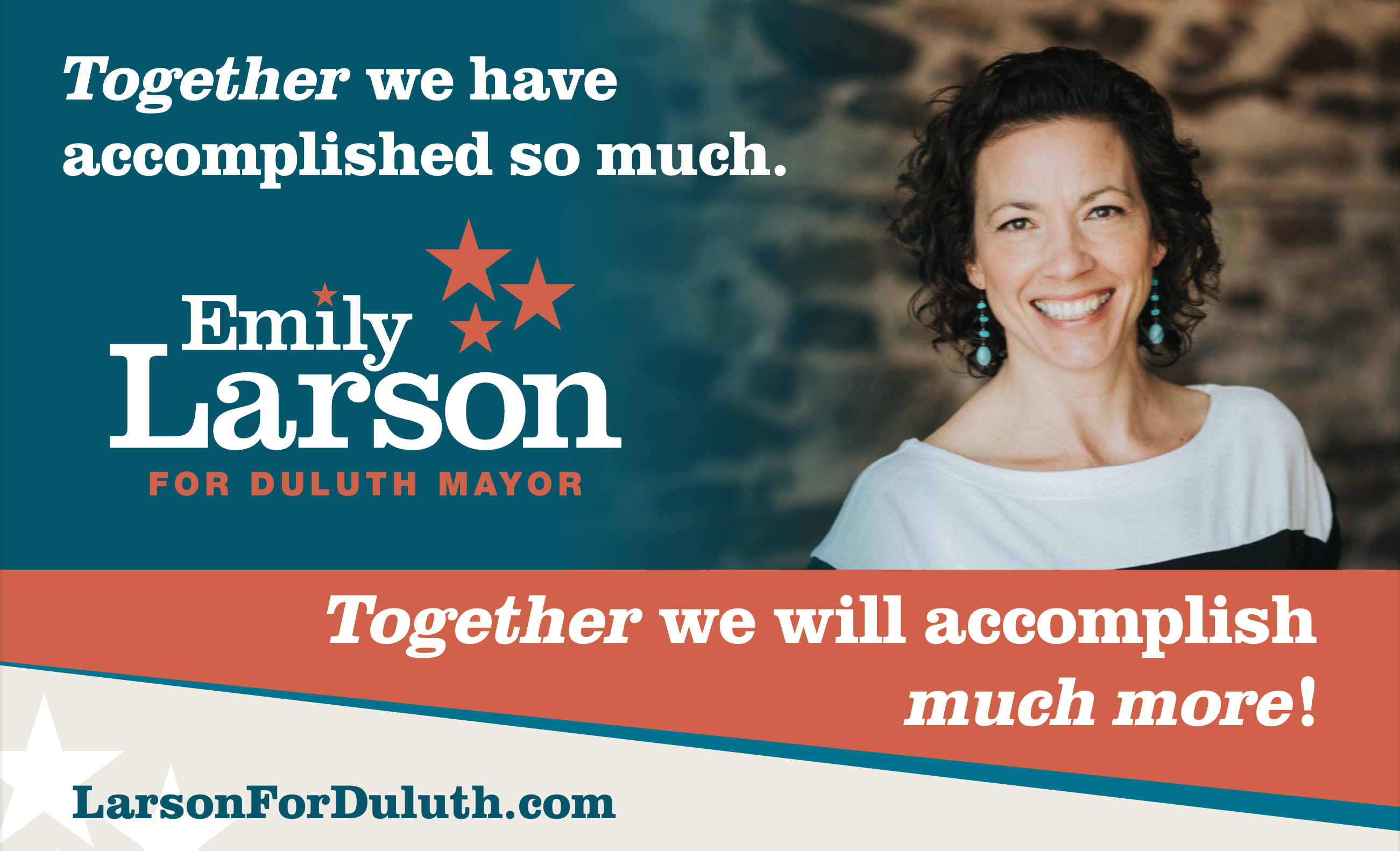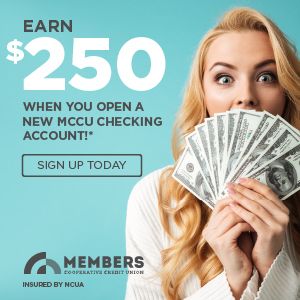 Longtime Duluth Denfeld boys soccer coach Scott Anderson on his team's recently-completed season – "Despite a challenging 5-11-2 season, this group of young athletes were really starting to gel toward the end of the season. This was a group who stuck through the thin times, and pushed through to play their best games at the end of the year. Starting with the win over Proctor in late September, then a couple close losses at Delano and Princeton, this team started to believe in itself again. The win over Hermantown near the end and playing well at Rochester gave us a great springboard into the playoffs. I think we shocked Hibbing a bit in the quarterfinals since we had only barely beaten them with a PK earlier in the year in a tough back-and-forth match. And then meeting CEC in a semifinals, I think they were a bit surprised too at how well we played and defended.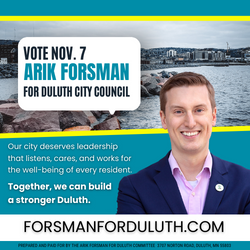 If we were given another week or so, who knows what that result may have been. In the end, I want to thank our five seniors: Matt, Will, Jonah, Caleb and Camden for being true leaders on and off the field. They took it upon themselves to not only raise their own performance level up, but showed the team through resiliency and determination that we could get to our goal. I think that late season resurgence is something we can build on with future teams and get back to where we know we can be."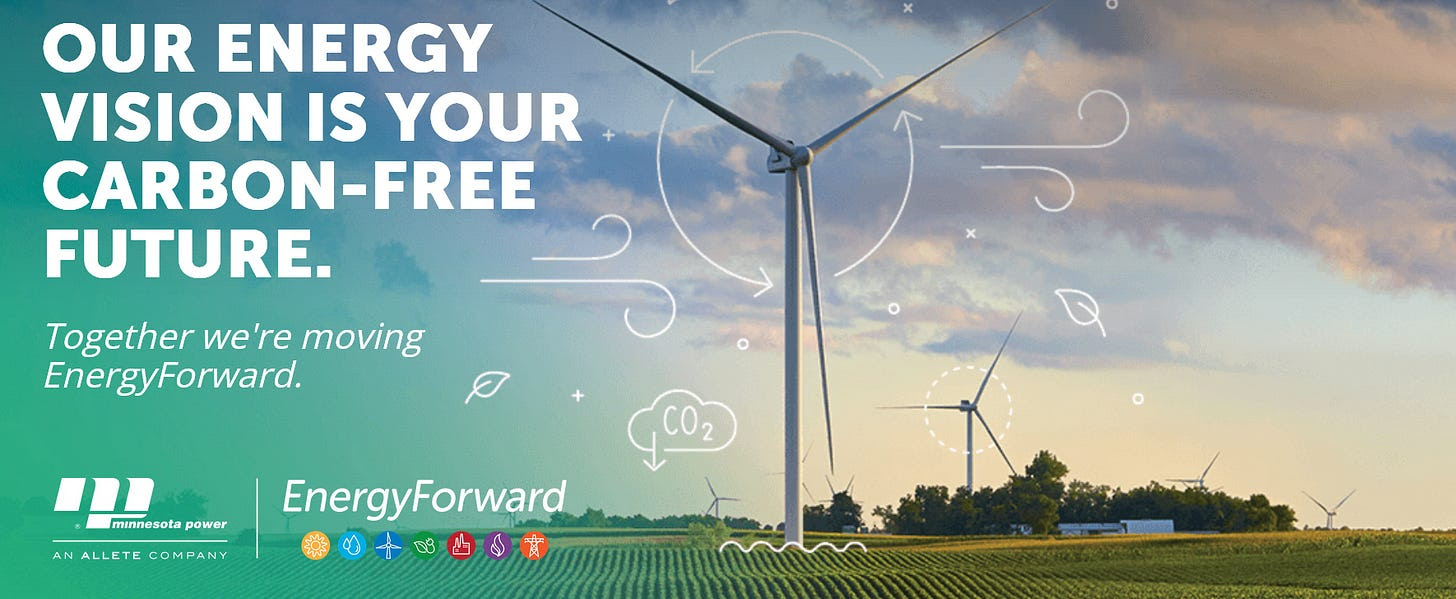 Prep Sports Notebook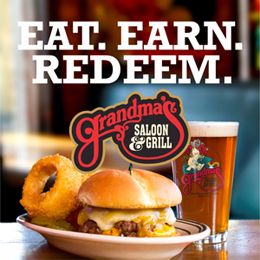 Hermantown's final 2023 regular-season football game, against once-beaten Duluth Denfeld at beautiful Centricity Stadium on Wednesday, was a down-to-the-wire classic featuring two of the top three teams in the balanced Northeast Red. Certainly, the 31-29 shootout loss wasn't what the Hawks had hoped for, but the overflow crowd was treated with perhaps the most entertaining game played in the Northland this fall.
Hermantown (5-3) led 22-15 at the half and had a chance to close the gap, even tie or win the game with a score and a successful one- or two-point conversion on a final drive late in the game.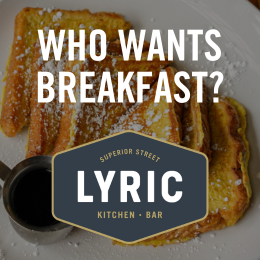 "It was a hard fought game (against Denfeld), both teams played hard and the team that made the fewest mistakes won," said legendary Hawks coach Mike Zagelmeyer. "I didn't think we rushed the ball very well and we left some plays on the field. Our defense needed to be better on the perimeter, as that is where Denfeld did most of their damage. Give credit to Denfeld, they did what they needed to do to win the game."
As a result, the Hawks drew the No. 3 seed in the upcoming Section 7AAA playoffs, behind top-seeded North Branch (7-1) and No. 2 Denfeld (7-1). Hermantown will play host to Rock Ridge (2-6) in a 7AAAA quarterfinal at 7 p.m. Tuesday. The winner advances to face the Hunters on Saturday, Oct. 28 at Marv Heikkinen Field in Duluth.

"The playoffs should be interesting, and we sure can't look past Rock Ridge on Tuesday," said Zagelmeyer. "They believe that they can beat us, no question about it. We have to respond to the Denfeld loss with a great effort or we will be putting the equipment away extremely early. We need to have players step up on Tuesday and make plays. It will be all hands on deck the rest of the season."
Hermantown has a host to elite playmakers, including senior wide receiver Peyton Menzel, a Minnesota Duluth recruit. Junior Alex Schott is arguably the top quarterback in the region, and senior linebacker Connor Fure is a top college division prospect.Junior halfback-linebacker River Freeman and senior linebacker Ryder Wrazidlo are also elite players to watch.
---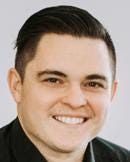 Urshan Retirement Group, Inc. strives in helping people achieve retirement goals. This is accomplished through education of the financial planning process, analyzing each individual's investment needs, as well as continuously reviewing and monitoring their personalized plan. Jordan Urshan and Dan Urshan work as partners to ensure long-term consistency to your investment portfolio. They look forward to earning your business. Please give them a call to schedule your appointment. Call 218.625.7575 or stop by their office located at 5033 Miller Trunk Hwy, Hermantown, MN 55811.
Securities offered through Securities America, Inc. Member FINRA/SIPC. Advisory services offered through Securities America Advisors, Inc. Urshan Retirement Group and Securities America are separate entities.
Comments