By Craig Peters
The Vikings will sport Classic jerseys in Week 1 that have been designed to pay homage to the team's earlier voyages with a deeper Purple hue than the modern jersey.
The Classic was first unveiled to Season Ticket Members today during an event with VRTL that featured original Vikings quarterback Fran Tarkenton and current fullback C.J. Ham. Elements include large numbers with traditional slab serif font and gold trim. Sleeves feature the original classic striping.
Ham let out a prolonged "ooooooh" the first time he saw the Classics.
The Classic borrows design elements from some of the Vikings earliest uniforms, but seeing the look brought back Ham's memories of watching the likes of Adrian Peterson in a Vikings throwback jersey worn in 2009. The Duluth native was just 16 that season.
"I've always wanted to wear these joints," Ham said. "I just remember back in '09, seeing Adrian and all those guys wear them."
In addition to the jerseys, which are available in Vikings Locker Room stores and online through Fanatics, the Week 1 look will include a vintage horn and gray facemasks on the helmets. The older version of the helmet horns is longer than the modern version.
White pants will feature a vertical gold stripe flanked by purple stripes, a design worn by the Vikings through their first 45 seasons.
After debuting The Classic in their 2023 opener against the Tampa Bay Buccaneers, the Vikings will be able to wear the uniform for one game in each subsequent season.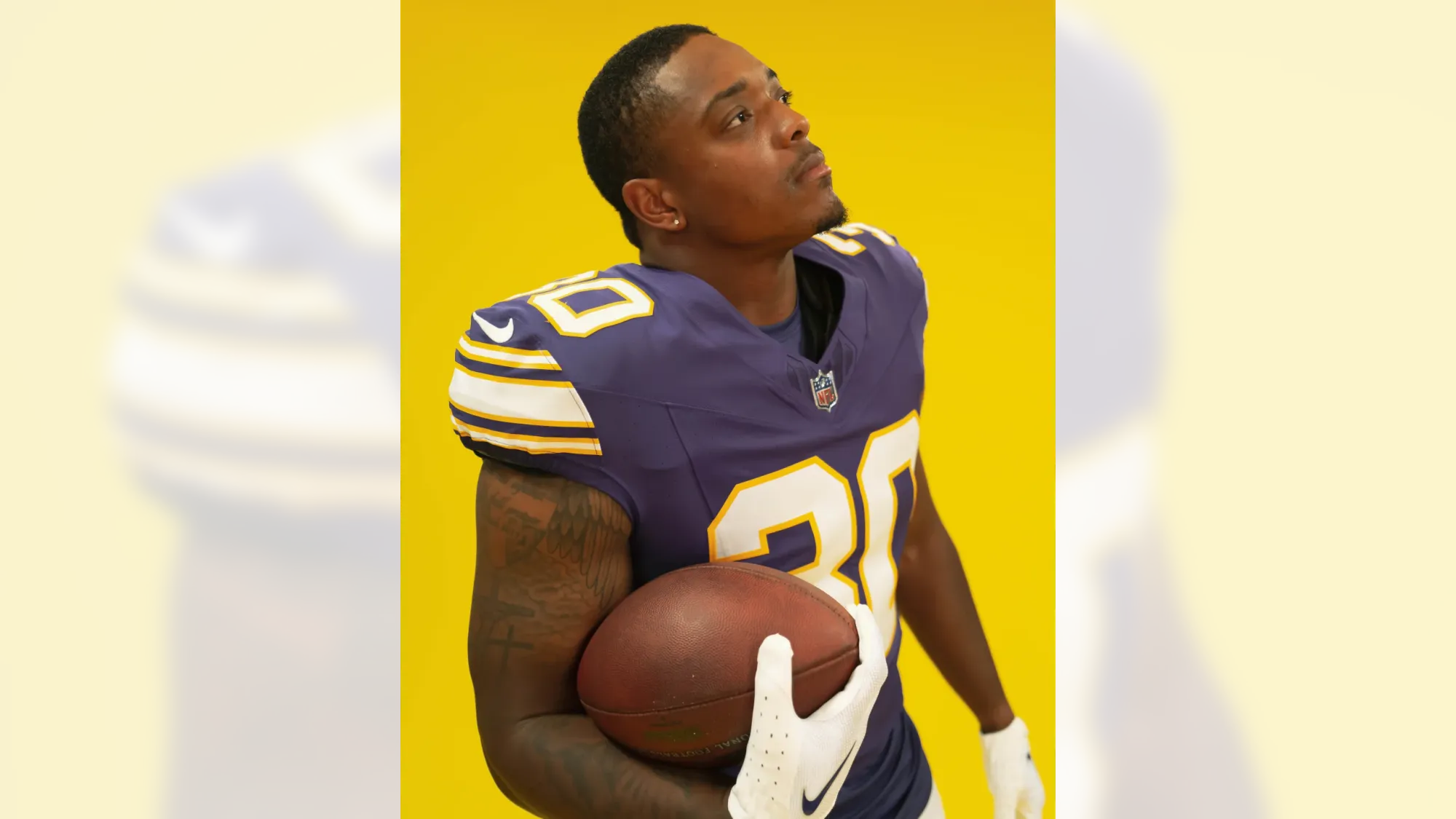 "Y'all know I'm keeping this, right? So, you can charge me now," Ham told Vikings assistant equipment manager Adam Groene. "No jersey swapping [with an opponent] for that one. I'll say, 'I'll send you one later.' "
You can view The Classic uniform at the Minnesota Vikings Museum, which opened in 2018 on the Viking Lakes Campus near the team's Twin Cities Orthopedics Performance Center headquarters.
Visit the Minnesota Vikings Museum to learn more about the history of gear, uniform design and the origin of horns on the team's helmets.
Comments