A few on-the-record quotes from a recent chat with legendary Bulldogs men's hockey coach Scott Sandelin, whose team finished 16-20-1 overall and 10-14 (tie for 5th, with North Dakota) in the NCHC a year ago:
"I'm excited about next year's group. We had a younger group last year, and hopefully the guys got some valuable experience. We will have good depth at forward. It will be good to have (Kyler) Kleven back, with him missing all of last season. (Freshman power forward Kyle) Bettens showed some strong promise last season and has the potential to produce more, and it will be nice to have Blake (Biondi, junior forward) back from shoulder injuries. It will be difficult to replace (defenseman Wyatt) Kaiser (who signed with the Chicago Blackhawks after last season), but I like our additions on defense. We will have only four freshmen next season, and we generally don't start our seasons with a large group of returning players. It will be nice to be more familiar with our group, what they bring and how they fit.

"We knew coming into last season, with 12 new guys, that it could be a challenging season, especially at the start. We didn't score a lot, and we didn't have enough competition among our group and never gained any traction. Sometimes you take a step back, but we actually weren't that far off and our team got better as the season went on. We've been spoiled with great goaltending in recent years, and last season we were good in goal but not great. Will Francis (a 6-foot-5, 215-pound sophomore defenseman) showed progress, and (Joey) Pierce (a freshman defenseman) had a strong season, especially down the stretch. But overall, I don't think we were aggressive enough and at times played too cautiously.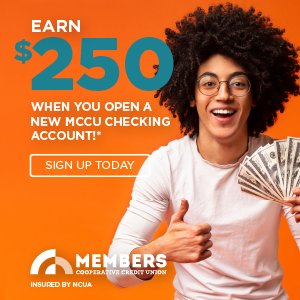 "Every year has its new set of challenges, and I've spent time during the off-season trying to put my finger on why we couldn't get the traction we were looking for last season. There were times last season when we showed growth and promise, such as the two wins against St. Cloud (5-3 and 6-3 wins at Amsoil Arena, on Jan. 27-28), but we couldn't sustain the consistency I want our teams to play with. Sometimes you assume the wins will simply happen, and then you get reminded that everything you have and want never comes easy. As a coach, sometimes you assume that everyone is on the same page, including the older guys and the coaches. This is why I love the job, for the challenges. We won't revamp much because our program is solid."
On Recruiting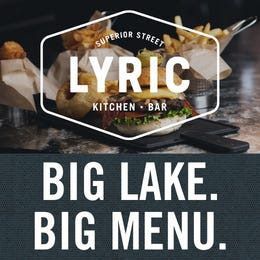 "Sometimes recruiting is based on your needs. First and foremost, you look for guys who want to play here. Then, are they the type of players you're looking for? We've been lucky to get some quality guys from Hermantown, because getting local kids is also important, but players today are coming in from all over the world. We can't the offer attractive NIL resources that some programs can, and some kids leave the programs in the transfer portal. We won't continue to build our program through the transfer portal, but we do know how to use it to our best advantage."
On his contact
"I have four years left in my UMD contract. I've been in college hockey for 30 years, and I really have no interest in a different college job. Possible opportunities that pop up at the pro level are always intriguing, and if I do get a pro offer someday I'll look at it. But what we've built here, with our kids, is special. We've had success, and perhaps we've even been a little bit spoiled by it. Our Bulldogs world isn't coming down after a single challenging season. The Minnesota's, Michigan's and Wisconsin's all have experienced challenging times lately, and it's not easy. But mostly, I'm comfortable here. I love the area, and it's a good fit for my family. It's been a fun ride."
---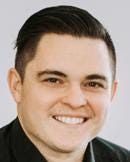 Urshan Retirement Group, Inc. strives in helping people achieve retirement goals. This is accomplished through education of the financial planning process, analyzing each individual's investment needs, as well as continuously reviewing and monitoring their personalized plan. Jordan Urshan and Dan Urshan work as partners to ensure long-term consistency to your investment portfolio. They look forward to earning your business. Please give them a call to schedule your appointment. Call 218.625.7575 or stop by their office located at 5033 Miller Trunk Hwy, Hermantown, MN 55811.
Securities offered through Securities America, Inc. Member FINRA/SIPC. Advisory services offered through Securities America Advisors, Inc. Urshan Retirement Group and Securities America are separate entities.
Comments