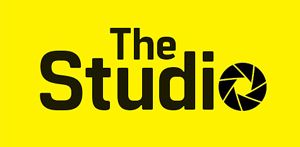 Jeff Frey Photography's commercial portrait (headshot) business will become The Studio as it transitions to new ownership beginning November 1, 2023. After more than 40 years, Frey is stepping away from the headshot portion of his business, turning over the reins to The Studio, a subsidiary of Swim Creative, a local marketing firm. Going forward, clients can expect the same level of studio excellence that they've come to expect from Jeff Frey Photography.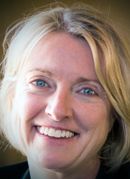 "We started the conversation with Jeff during Covid as we knew it to be a sustainable service," said Patrice Bradley, Swim Creative's CEO. "Initially we will be focusing on headshots only, but will grow the business in 2024 to include product photography for online retail. That will pair perfectly with our interactive department where our team specializes in building e-commerce websites."
Frey and Bradley agree that this transition is taking place at the right time and will be an excellent fit for Swim who has been training for many months with Frey.
"This is a special opportunity to turn over the business," said Frey. "The perfect way to ensure there won't be any issues transferring the clientele that I have built over the years."
Frey said he is excited to put more time into endeavors such as training for multi-day bicycle rides and traveling, as well as spending more time with his friends and family.
Note: You can find The Studio at its new location: 310 E Superior Street, Suite 130 in downtown Duluth or online at TheStudioDuluth.com. To schedule a headshot, email: Headshots@theStudioDuluth.com or call 218.393.9320.
Comments