Duluth mayoral candidates Emily Larson and Roger Reinert on Duluth's tourism marketing efforts – Said Emily – "My team and I have door-knocked 12,000 doors across the city since January, and residents of Duluth are clear: they want our economy strong, and they want value for what we all pay. Our decision to issue a competitive RFP for tourism marketing and promotion signaled an important era of change and progress. We've since seen a 16% increase in tourism tax over 2019, an increase of 444% to the visitor center and 15 of 23 neighborhoods across Duluth saw increased visitor investment.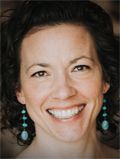 Additionally, our tourism narrative now includes a citywide focus, providing visitors with ideas and reasons to stay that extra few days; our RevPar is above average; our promotion of local leaders as the core of our tourism marketing is cutting edge; our brand has reached hundreds of thousands of new people; our destination targeting is measurable and quantifiable; our earned media far exceeds anything in years past and our relationships with regional and national media and social media influencers far exceed what we had before. Through it all, local photographers, designers and partnerships are now being paid for their services versus providing them for free – and that wasn't happening before. Yes, this decision was important and worth it. Duluth deserves the very best, and I intend to again issue a competitive RFP in 2024 for the next three years of destination marketing."
Said Roger – "The next mayor and administration will have a significant voice in the future of not just our Destination Marketing Organization (DMO), but also Duluth as a destination. Back in January, in this publication, I said I strongly disagreed with the decision to dismantle our marquee DMO and instead hire a PR firm from Edina and an ad agency from South Dakota. It's hard to tell an authentic Duluth story when you're not authentically from Duluth.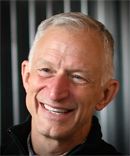 The market data continues to indicate this decision has not benefited Duluth. Yes, tourism taxes are up, but that's because the average daily rate (prices) are up an average of 8%. A percentage of more is more. However, occupancy is actually down an average of 3% over the same period. And, the length of stay for visitors is also falling. Both are concerning. Less visitors means less business. Less visitors also means less opportunity to tell a positive Duluth story to our state and region. Fortunately, the current three-year contract is up for renewal this year. The marketing contract doesn't have to be returned to the DMO, but I am convinced tourism taxes generated in Duluth should be spent with a Duluth-based marketing agency. That's how we best tell an authentic Duluth story."
Comments