St. Louis County Attorney Kim Maki has promoted Jon Holets to serve as the Deputy County Attorney. In this role, he will assist in the management of four County Attorney's Office locations and support the office's delivery of exemplary service to the citizens of St. Louis County.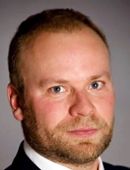 Holets, a Hermantown native, graduated from Hamline University School of Law in 2008. Prior to his March 2011 hire at the St. Louis County Attorney's Office, he worked for Douglas County, Wisconsin, as an Assistant District Attorney and clerked for district court judge Mark A. Munger. Additionally, he serves as a Special Assistant United States Attorney and is an Assistant Professor at the University of Minnesota Duluth.
Throughout his career, Holets has received many awards, including the Excellence in Pursuit of Justice Award from the U.S. Attorney's Office and Partnership and Meritorious Service Awards from the Duluth Police Department.
"Jon has been a valued member of our office for many years," said Maki. "In that time, he has successfully handled numerous difficult cases, developed complex office policies, and mentored several new attorneys. He is well-liked and well-regarded both in the office and the community. With the breadth and depth of his knowledge and experience, he will be an integral member of our leadership team."
In other staffing news, Claire Klein and Courtney Beck have been hired as Assistant County Attorneys in the Duluth Criminal Division.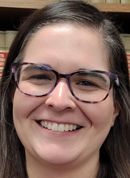 Klein, a Duluth native, graduated from the University of St. Thomas School of Law in 2017. After law school, she clerked for district court judge Dale O. Harris and worked for the Carlton County Attorney's Office, where she served as a criminal prosecutor and public health and human services attorney.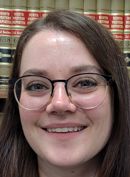 Beck, a native of Huron, South Dakota, graduated from Mitchell Hamline School of Law in 2018. She clerked for District Court Judge Sally L. Tarnowski and Minnesota Court of Appeals Judge Lucinda E. Jesson. She most recently worked as an associate attorney for the Johnson, Killen & Seiler firm in Duluth.
Comments