"I have had a long history of supporting our friends and family in the LGBTQIA2s+ community. One of the most emotional and personal speeches I ever gave while in the Minnesota Senate – perhaps the only one anyone actually remembers – occurred a little over 10 years ago when I spoke in support of marriage equality. 'Why would I deny anyone what I most desire for myself.' I will attend and participate in Pride activities this weekend in an ongoing show of support for my belief in human rights. Out of respect towards this community, and as requested by the policy of Duluth-Superior Pride Committee, I will not use the Pride Festival as a venue to promote myself or our campaign. I hope to see you down at Bayfront!"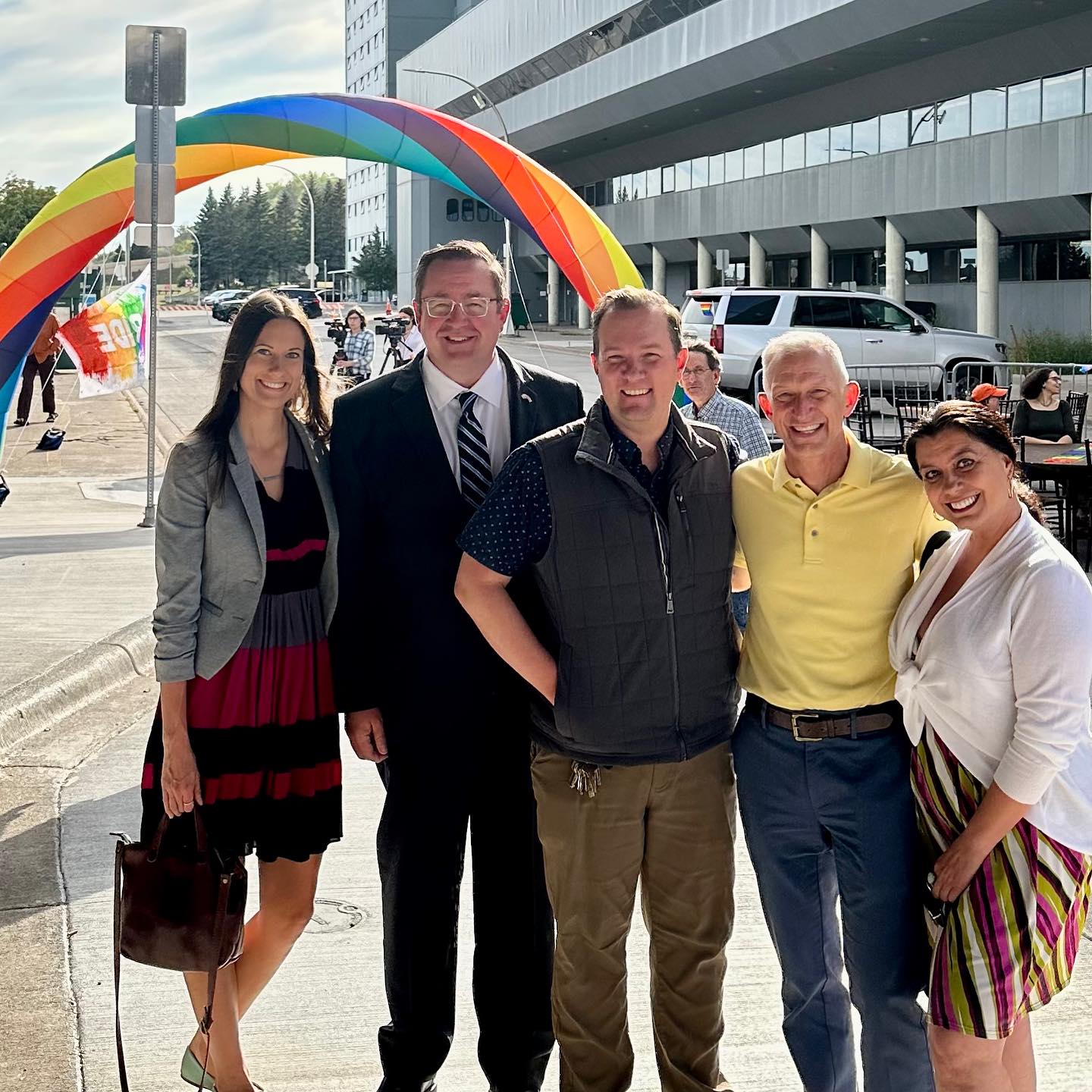 "And, with that we've kicked off Duluth-Superior Pride Festival this Labor Day Weekend! I've attended the Mayor's Reception for years - going all the way back to the first one hosted by then Mayor, Herb Bergson. A tradition continued with Don Ness and Emily Larson, and one I will keep as your next Mayor. This annual event sets the stage for a weekend of celebration, connection, and Pride in the Twin Ports. With the main festival at Bayfront Park on Saturday, the Pride Parade in Superior on Sunday, and lots of other activities in between. I believe in rights for all. Human rights. Events like this are an opportunity to demonstrate unity, respect, tolerance, and love in our community. I am committed to fostering a Duluth that celebrates its diversity and champions the rights and dignity of all its residents. Looking forward to seeing many of you at Bayfront Park and at the parade! For those interested in learning more about Duluth/Superior pride and their schedule of events this weekend, check out their website: https://www.duluthsuperiorpride.com"
. . .
"Always fun attending the annual Pride Festival at Bayfront Festival Park! 37 years running. An amazing celebration of love, diversity, and community spirit! And, uplifting to see members of our community who used to have to exist in the shadows no longer feel forced, or required, to do so. And a huge shout out to Sam and Jan - not only volunteers on our team, but key players in Pride also! Pride festivals are not just events; they are vibrant reminders of the ongoing struggle for equal rights - HUMAN rights - and a celebration of the beauty that diversity brings to our community. The festival is a vivid display of the rich tapestry that makes Duluth so unique, and it was heartening to see so many people come together to stand for love, acceptance, and equality. I am committed to supporting and protecting the rights and dignity of every individual in our city. I have done that throughout my elected and military services, and have no intention to change course as your Mayor. Let's continue to make Duluth a place where everyone can be proud to live, work, play, and love."
Comments