Today the United Food and Commercial Workers Local 1189 announced their endorsement of Mayor Emily Larson's re-election campaign highlighting her leadership of Duluth through the pandemic and ensuring worker's safety. UFCW members are frontline workers ranging from work in grocery and retail stores, pharmacies, health care and manufacturing, and food processing. After meeting with both Mayor Larson and her challenger, UFCW Local 1189 delivered their unanimous support to for Mayor Larson.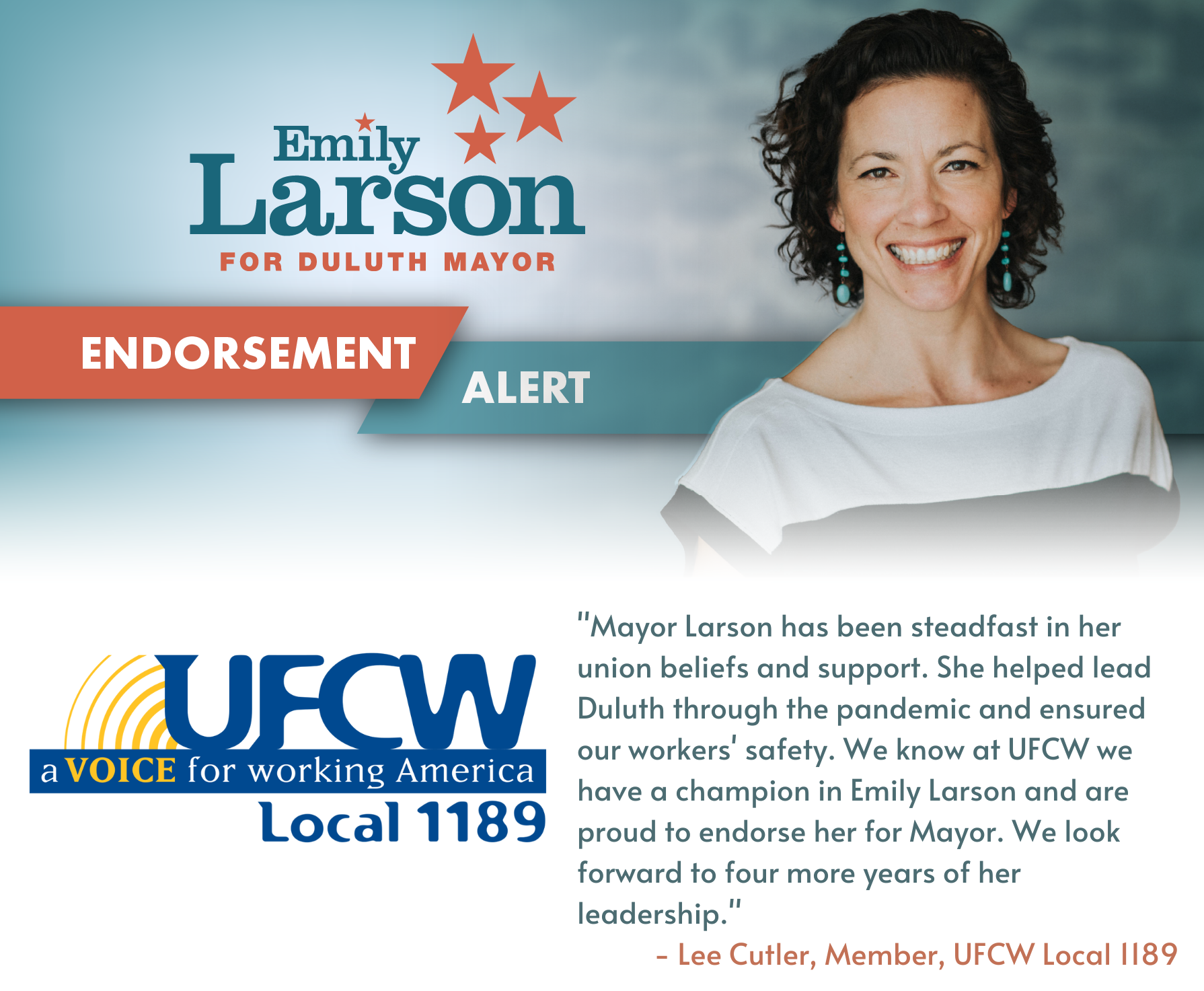 Mayor Larson's re-election campaign has also received the endorsement from the Duluth DFL, the Duluth Building and Construction Trades Council, the Teamsters Joint Council 32, IBEW Local 242 (International Brotherhood of Electrical Workers), the Carpenters (North Central States Regional Council of Carpenters), Plumbers and Steamfitters Local 11, EMILY's List, Women Winning as well as a variety of many local community leaders, including the majority of the current School Board, City Council, and St. Louis County Board Members.
-- Source: Press release. Note: The Duluth Times publishes submitted local political campaign press releases at no charge to candidates, as a public service for readers.
Comments