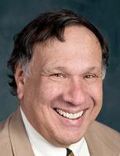 My longtime buddy Fred Friedman on the Vikings' ongoing player contract negotiations: "(Danielle) Hunter long ago earned the raise and extension. Paying him $4.9 (million) was ridiculously low given the market and his skill level and age. The Vikings front office took advantage of him. Do they want to make money and win or just make money?
JJ (Justin Jefferson) is a no-brainer. He is getting less money than too many quarterbacks who are lucky to have a job.
Signing (T.J.) Hockenson is also about winning versus just saving money. Given the Irv Smith blunder as well as too many wideouts to list, pay him.
(Kirk) Cousins at QB plays the most important position in team sports. I would keep him on expensive one-year contracts. The key to winning in the NFL is striking it lucky with a young quarterback on a rookie contract and surrounding him with high price players who can block, tackle, sack, cover, run and accurately kick at clutch time."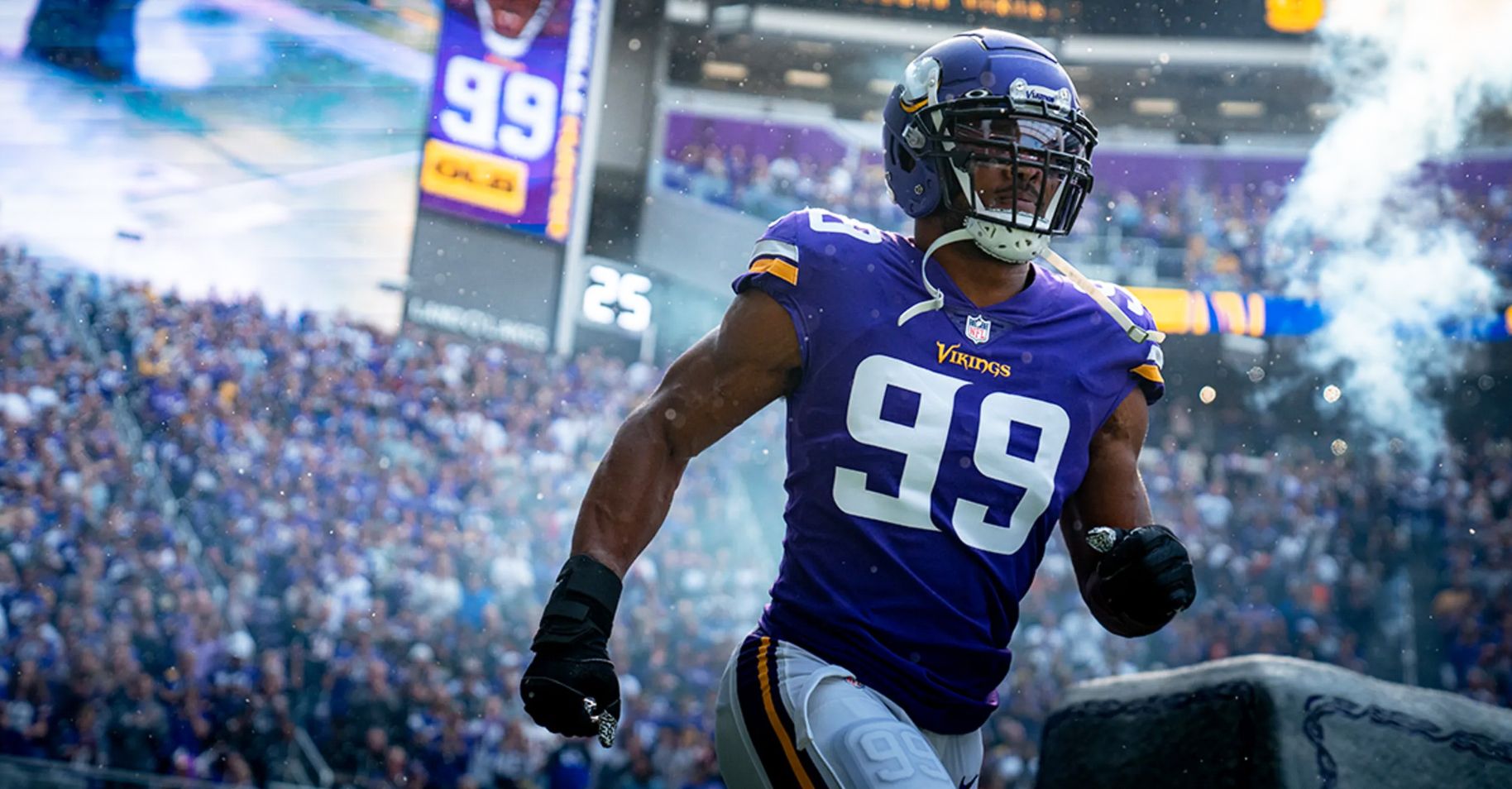 Breaking News: Vikings reach deal with Danielle Hunter
Vikings' 2023 Schedule/Game Notes
The 2023 Vikings better get ready for prime time.
When the Vikings announced their full slate of games Thursday along with the rest of the NFL, it revealed five contests scheduled for prime time.
Minnesota won't have to wait long for a night game.
After opening at home in Week 1 against the Baker Mayfield-led Buccaneers with a traditional noon (CT) start, Minnesota will play in prime time in Philadelphia for the second year in a row. This one, however, will be on Thursday, Sept. 14, instead of a Monday and be streamed on Amazon Prime instead of broadcast by ESPN's Monday Night Football. It will be the first appearance by the Vikings on Amazon Prime.
Minnesota is scheduled to host two Monday Night Football games this season. The Vikings will host the 49ers at 7:15 p.m. (CT) on Oct. 23 and the Bears at 7:15 p.m. (CT) on Nov. 27.
The Vikings are scheduled to play two times on NBC's Sunday Night Football. The first appearance is set for Minnesota's trip to Denver at 7:20 p.m. (CT) on Nov. 19. The second is hosting the Packers at 7:20 p.m. (CT) on Dec. 31.
The five scheduled appearances in prime time are the most since five occurred in 2018, which followed Minnesota's 13-3 mark and appearance in the 2017 NFC Championship Game.
This year's number could change because of flex scheduling procedures. Two potential marquee games — at Cincinnati in Week 15 and at Detroit in Week 18 — will have their dates and times determined later this season.
Full Schedule
Home games listed in boldface
Sunday Sept. 10 — Tampa Bay. Game Notes: This will be the fifth time the Vikings have opened a season against the Buccaneers (1981, 1982, 1998 and 2005). The 1982 game was the first regular-season contest at the Metrodome, and the 1998 game featured four catches for 95 yards and two touchdowns by Randy Moss in his NFL debut.
Thursday, Sept. 14 — at Philadelphia. Game Note: The Vikings and Eagles will play on a Thursday for the first time in series history.
Sunday, Sept. 24 — Los Angeles Chargers. Game Notes: The Chargers will play a regular-season game for the first time at U.S. Bank Stadium, but the organization did help open the building during the 2016 preseason. This game will be nearly eight years to the day of the Vikings win at the University of Minnesota (Sept. 27, 2015) when Chad Greenway "bolted" with a 91-yard interception return for a touchdown.
Sunday, Oct. 1 — at Carolina. Game Notes: The Vikings will face former receiver Adam Thielen for the first time and play in Carolina in October for the second time since 2021. It will be the seventh of 17 games between the teams to take place in October.
Sunday, Oct. 8 — Kansas City. Game Notes: The Chiefs will play at U.S. Bank Stadium for the first time, and it should be the first time for the Vikings to face two-time NFL and Super Bowl MVP Patrick Mahomes.
Sunday, Oct. 15 — at Chicago. Game Notes: This division matchup with the Bears will be the latest week in a season for Minnesota to open its division slate since the NFL realigned with eight four-team divisions in 2002.
Monday, Oct. 23 — San Francisco. Game Notes: The Vikings and 49ers have played on a Monday four times. The home team has won each time, with San Francisco prevailing in 1976, 1995 and 2015 and Minnesota claiming a victory in 1994. Dewayne Washington's 17-yard fumble return touchdown put the Vikings up early, and the defense recovered four 49ers fumbles.
Sunday, Oct. 29 — at Green Bay. Game Notes: The 126th Border Battle is scheduled to be played 62 years after Minnesota's first game "at Green Bay." That Oct. 29, 1961, contest was actually at Milwaukee and occurred one week after the upstart Vikings hosted the established Packers. Eleven years later, the Vikings topped the Packers at Lambeau Field in an Oct. 29 game that featured pick-sixes by Paul Krause and Wally Hilgenberg in the fourth quarter.
Sunday, Nov. 5 — at Atlanta. Game Notes: Minnesota will play at Mercedes-Benz Stadium for just the second time since the venue opened. The first contest in the venue's inaugural season was a 14-9 skirmish.
Sunday, Nov. 12 — New Orleans. Game Notes: Including playoffs, this will be the eighth meeting between the Vikings and Saints since 2014. We'll see if things pick up as wild as they left off at the end of last year's Vikings win in London.
Sunday, Nov. 19 — at Denver. Game Notes: Minnesota will seek its first regular-season win in the Mile High City since Halloween 1999, a 23-20 victory in which Cris Carter treated himself to 144 yards and two touchdowns.
Monday, Nov. 27 — Chicago. Game Notes: The division rivalry that began in Minnesota's inaugural game has included 16 Monday meetings, including 10 hosted by Chicago and four since 2016. This will be the first time the Vikings have hosted the Bears for a Monday matchup since the ill-fated 2010 game that was moved to the University of Minnesota after the Metrodome roof collapsed.
Week 13 — Bye. Note: The Vikings have had only one later bye (Week 14 in 1991), but that season started Sept. 1, so the Sunday of that bye week was Dec. 1. Thus, this will be the latest calendar Sunday (Dec. 3) on which a Vikings bye has fallen.
Sunday, Dec. 10 — at Las Vegas. Game Notes: Minnesota received its first sampling of Allegiant Stadium in August last preseason. The Vikings will make their regular-season debut in a new stadium for the first time since Nov. 14, 2021, when they topped the Chargers at So-Fi Stadium.
Week 15 TBD — at Cincinnati. Game Notes: The Vikings will try to nab their second win ever in Cincinnati and first since 1992 when Rich Gannon threw four touchdowns and Boomer Esiason threw four picks. Minnesota is 0-4 in trips since.
Sunday, Dec. 24 — Detroit. Game Notes: In 10 games against the Lions since joining the Vikings in 2018, Kirk Cousins has thrown for 2,922 yards and 22 touchdowns against two interceptions, helping Minnesota go 8-2. His 28-yard pass to K.J. Osborn with 45 seconds remaining put the Vikings ahead for the first time in Week 3 last September.
Sunday, Dec. 31 — Green Bay. Game Notes: The Vikings were able to limit Aaron Rodgers to a 2-5 mark as a starter in games at U.S. Bank Stadium. Now, the home crowd will try to affect Jordan Love.
Week 18 TBD — at Detroit. Game Notes: For the second time in four seasons, the Vikings regular-season road will end in Motown. There could be much more on the line for both teams than in 2020 when Minnesota finished third and Detroit ended fourth in the NFC North. In three games at Detroit, Justin Jefferson has caught 31 passes for 538 yards and a touchdown on 41 targets. — Craig Peters
Comments