Duluth mayoral candidate Roger Reinert on affordable property taxes: "It's reasonable for us to contribute via property taxes. Through them we buy things we could never purchase individually – a street system, a school system, fire and police services. But property taxes must be affordable, and they must be sustainable. Given the trend over the past eight years that is no longer the case for far too many Duluth homeowners – especially those on fixed incomes. Retired, elderly, disabled, veterans. And, if you're a renter you may not be paying that 56% increase directly – but you're seeing it in the sharp increase in your rents."

Duluth City Council At Large candidate Lynn Marie Nephew on finishing second in the primary election and advancing to the general election: "I am truly humbled by the results of the Primary Election and am thankful for everyone that has supported me. I am ready and excited to put in the work for the General Election in November! My family has been my biggest cheerleaders and I can not thank them enough.Campaigning and putting yourself out there is a lot of work. Thank you to the other candidates for running."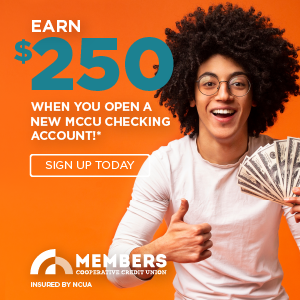 Duluth City Council District 5 candidate Janet Kennedy on her campaign promises: "I will actively support and promote business growth that creates jobs in Western Duluth and across our city by building solutions, focusing on priorities and directing action. Community Impact Development is good Economic Development. I will continue working on the social, economic, and environmental health disparities based on zip codes in collaboration with local and state partnerships that I have built. Economic stability: income and jobs, Education, Environment and Safety, Housing, Access to care and healthy food. All of these factors are dependent on the policies, practices, procedures and programs that city council leadership create and impact everyday.
I will advocate for strong neighborhoods to enrich children, families, and individuals living in Western Duluth. Building vibrant neighborhoods with places to live, work and play; continuing my work building Transformative Solutions for Innovative Community Impact.
I will support initiatives for improving aging infrastructure, roads, and streets, as well as increasing transportation connectivity, improving quality of life and safety for all. Connecting neighborhoods in Western Duluth in a way that moves us forward for safe multi-modal access in our Spirit Valley Business Hub area as well as issues impacting neighborhoods related to our seasonal access."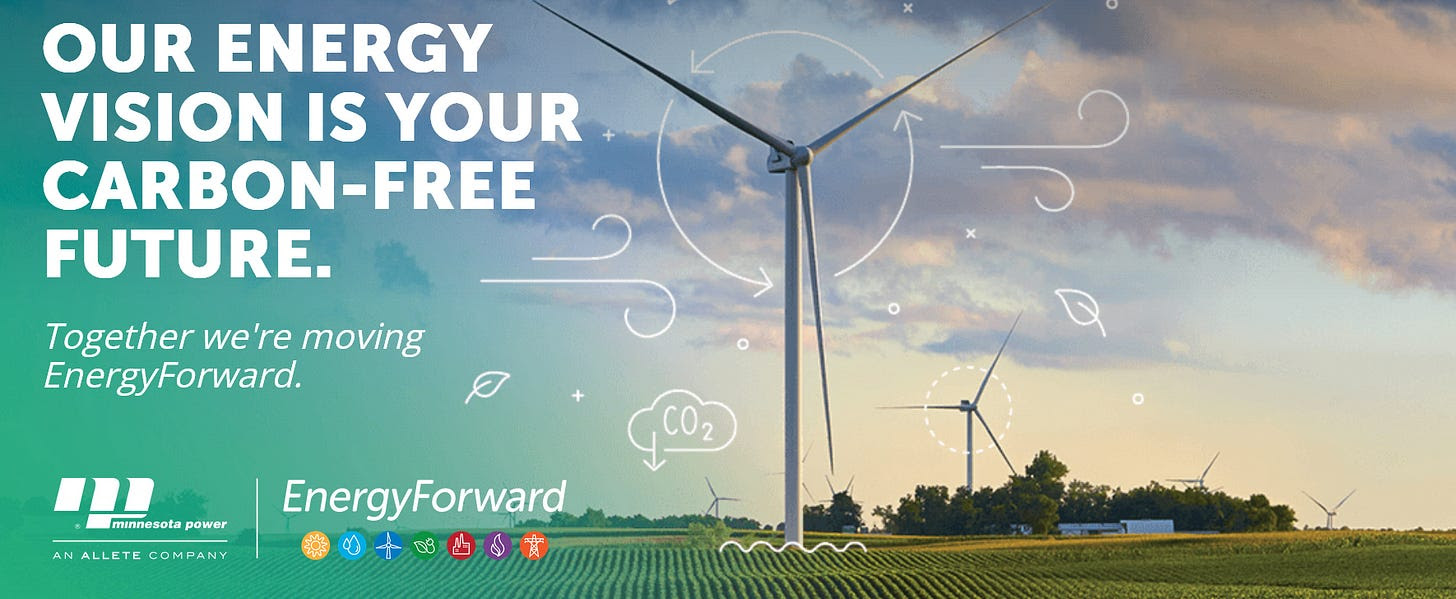 TODAY'S SPORTS EVENTS
Prep Football
Wausau West at Superior, 7 p.m.
Northwestern at Ashland, 7 p.m.
Prep Girls Tennis
Denfeld at Cambridge-Isanti, 9 a.m.
POLITICAL ENDORSEMENT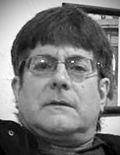 "I endorse Howie Hanson who I've known for many years, and I know he will be a strong voice for the residents and businesses of District 4 when it comes to economic development, public safety, and will always challenge the seemingly never ending tax increases from the administration." – Legendary local radio personality Kenny Kalligher, Lincoln Park
LEGENDARY JOHN DECARO SIGHTING IN DOWNTOWN CHICAGO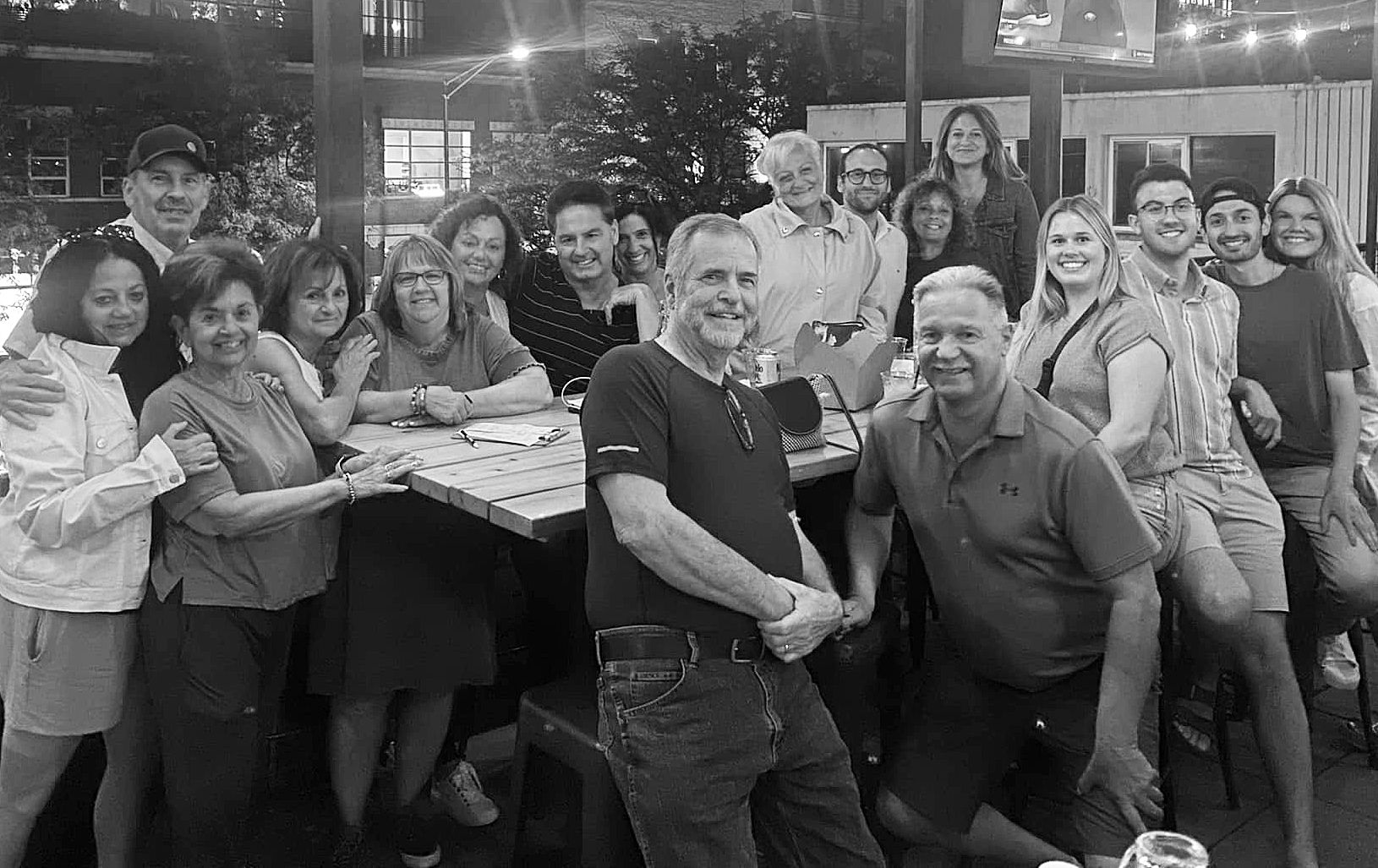 "Downtown Chicago last night on the rooftop of the 'Parlor' restaurant did not disappoint," the legendary John DeCaro of exclusive Duluth Heights wrote on his Facebook page today. "Beautiful night spent with great people! Having relatives from Italy here, made it even more special."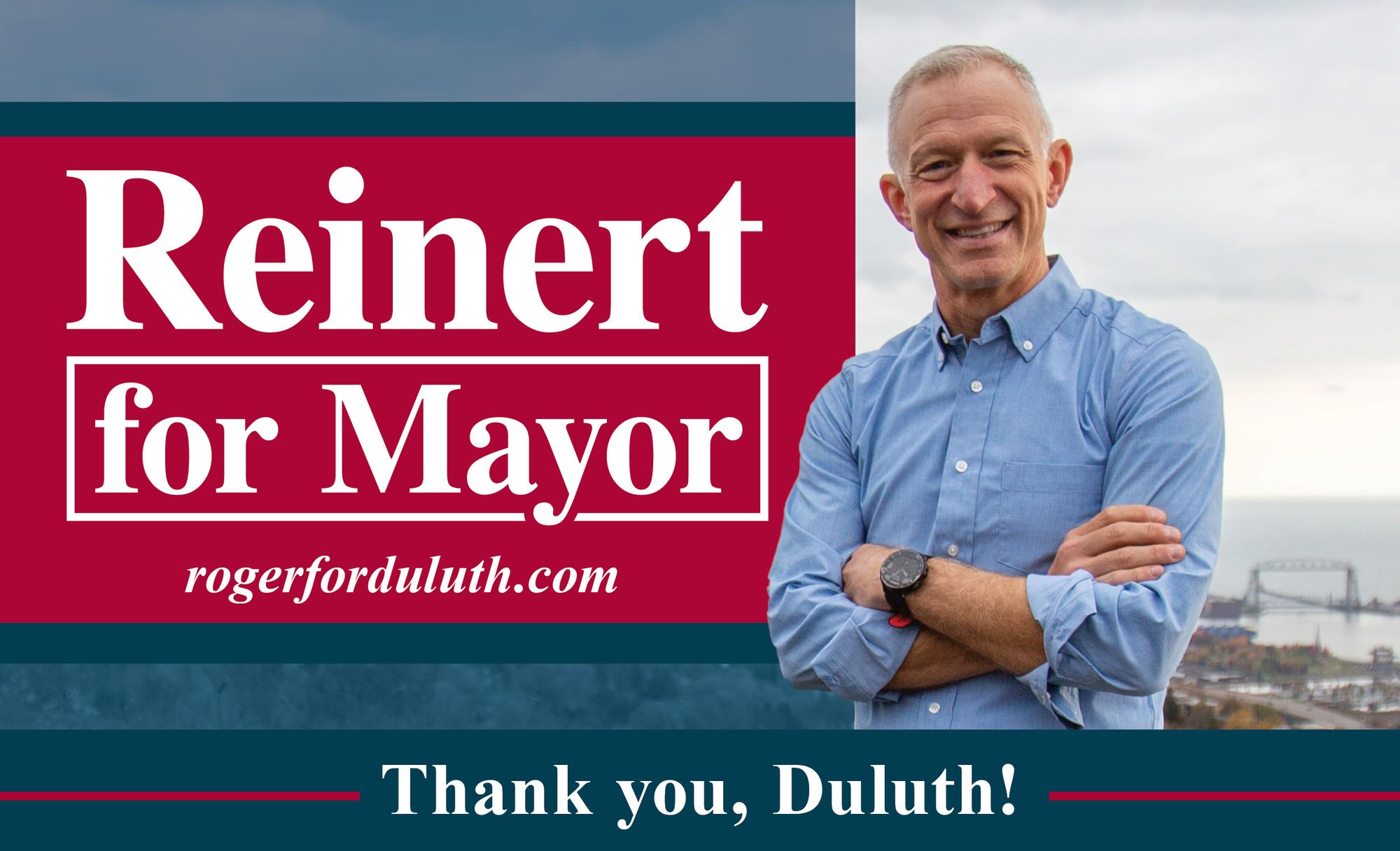 REPRINT IT! AMSOIL ARENA GETS ICE PAINTING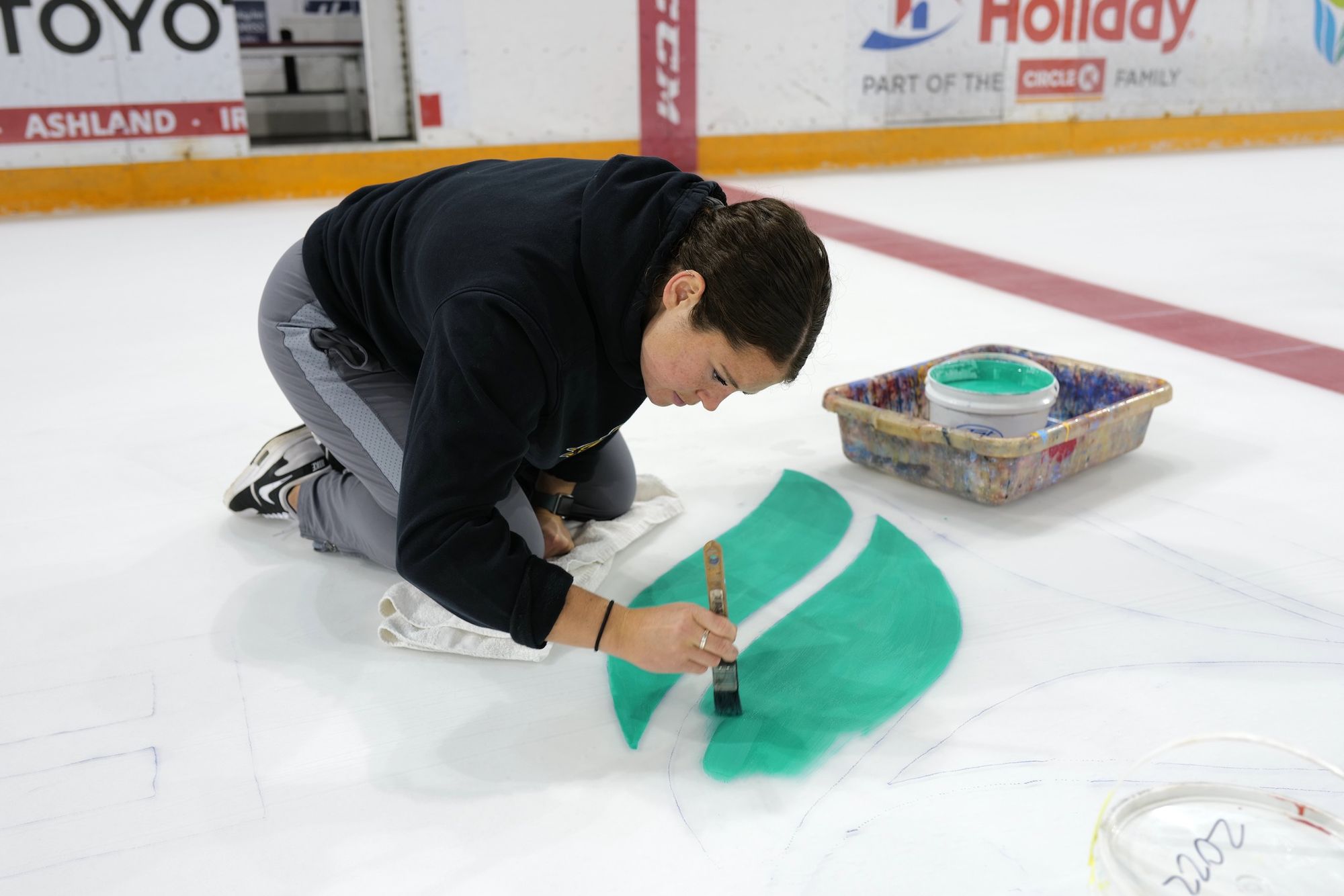 A Duluth Entertainment Convention Center Facebook post: "The ice is painted!! You know what that means... BULLDOG HOCKEY SEASON IS NEAR. Are you curious about how it works to paint the ice? Here's a quick behind-the-scenes recap: 24 hours after the Whiskey Myers concert, ice was put in for hockey camps. Once the hockey camps were over earlier this week, the ice crew shaved the rink down to a quarter inch above the concrete in preparation for painting. (They can't shave down the ice much father than that out of fear of pulling up the lines and white paint.)Then bright and early Wednesday morning, the stenciling began at 6:30 am and took about 2 hours.With 13 people painting, it took approximately 6 hours to paint everything. Once the painting completed and dried, the next steps are to build the ice over the next few days. The ice will be ready to have skates hit it on Monday! All ready to go for UMD Men's & Women's Captains practices starting next week."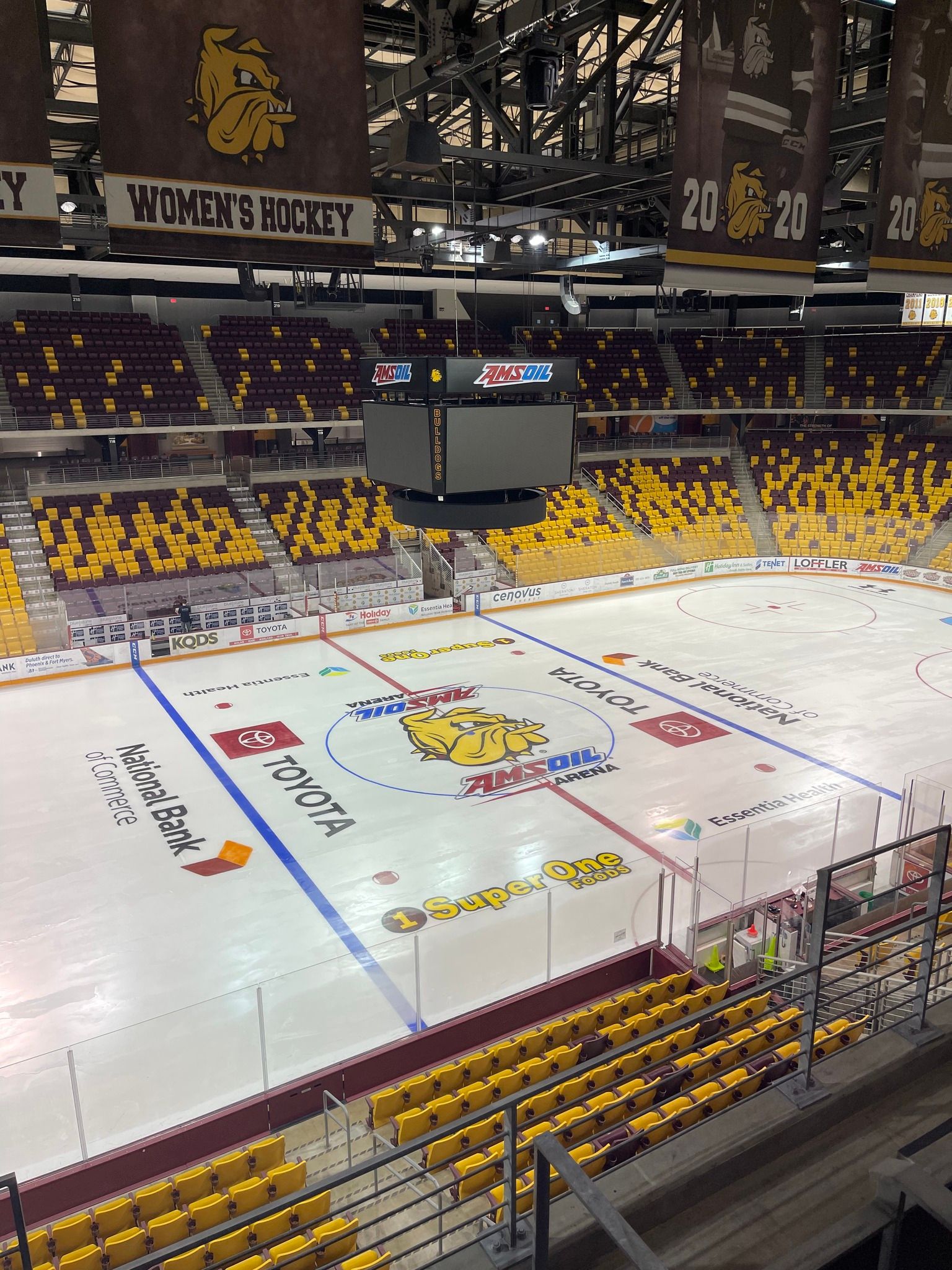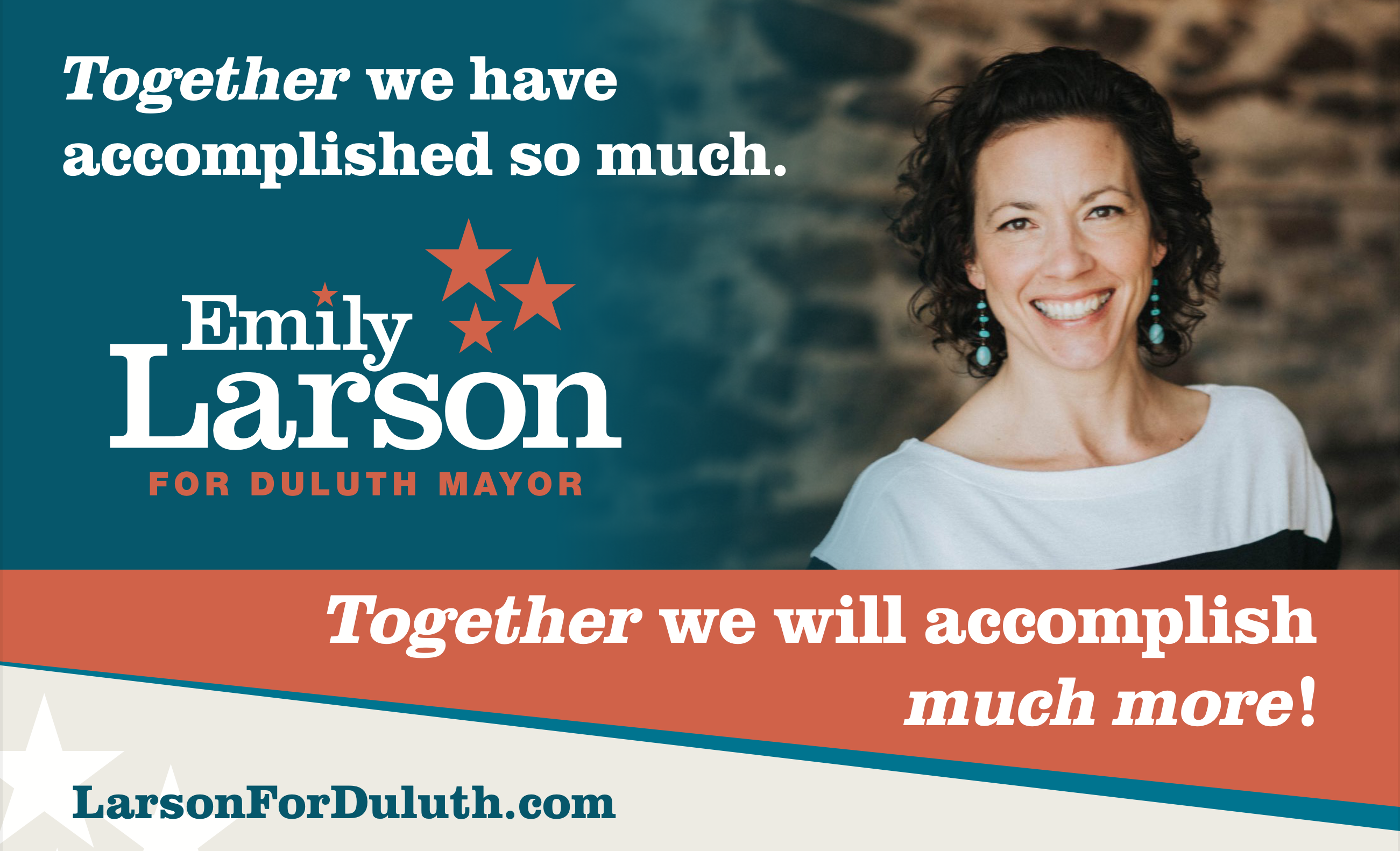 REPRINT IT: ROGER REINERT'S FACEBOOK POST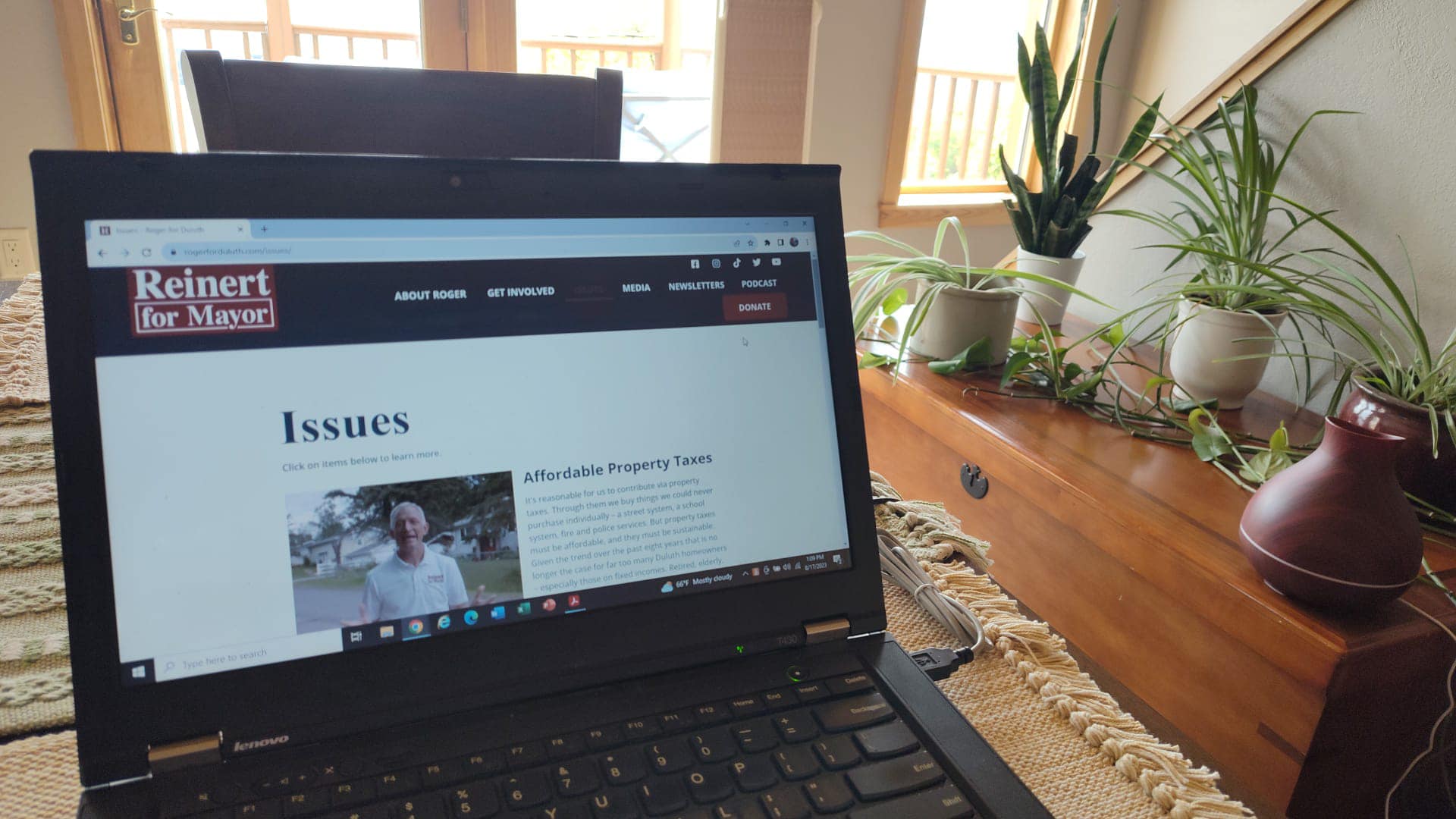 A Facebook post by Duluth mayoral candidate Roger Reinert: "Hello Duluth! Both long-time supporters, and also new ones! I know we've picked up a few more folks paying attention after our strong showing in the Primary. When people ask me why I'm running, what I'm about, or my priorities as your next Mayor, I point them to the Five Big Issues (www.rogerforduluth.com/issues). I heard yesterday from another candidate in this race that these were just a 'list of complaints.' That couldn't be further from the truth. DULUTH! These five big issues are the ones YOU said were at the top of your list. We spent the first five months of the campaign in conversation. Some 1,500 1-1 and small group chats from one end of the Duluth to the other – old, young, east, west, liberal conservative. I asked a lot of questions, took a lot of notes, and five themes emerged:
. Housing across all income levels
. Growing our commercial tax base
. STREETS!!
. Downtown Duluth
. Affordable property taxes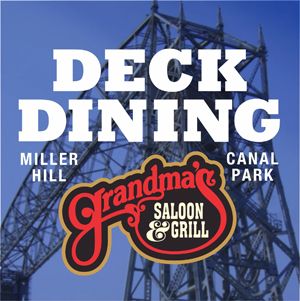 Our all-volunteer team has done a great job of putting these together, and all in one place, so they are easy to find and share. If you've got a friend who is undecided about the election, or needs motivation to vote this fall please pass along the link! Early voting starts September 22, and Duluth we are ready for something different. Check out the 5 key issues video series of videos here: https://rogerforduluth.com/issues/#RogerForDuluth #5KeyIssues #ListeningToDuluth"
REPRINT IT! ARIK FORSMAN'S FACEBOOK POST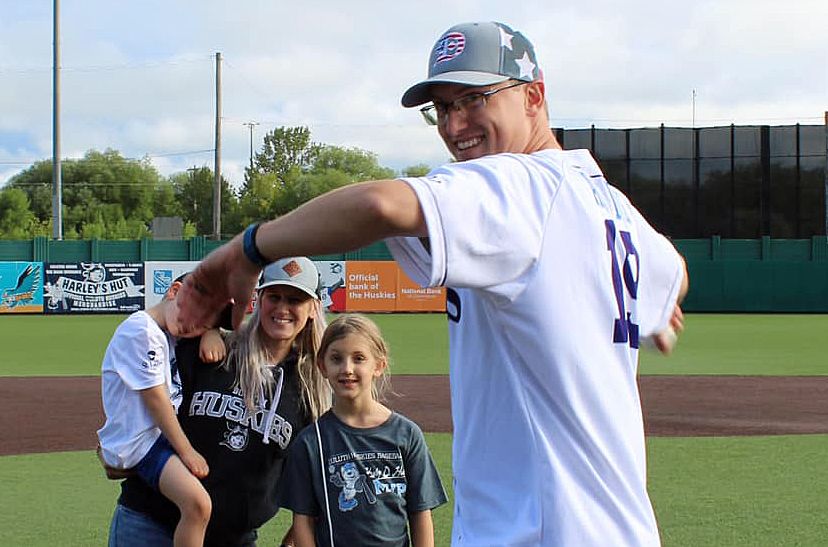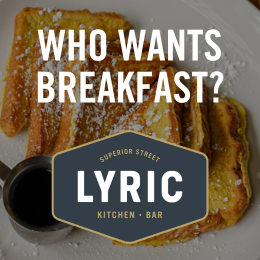 A recent Facebook post by popular At-Large Duluth City Councilor Arik Forsman: "Tonight I got to check an item off the bucket list by throwing out the first pitch at the Duluth Huskies game! Sports has always been a passion of mine and I want to spend my next four years on the council helping get our ballfields, rinks, courts, and athletic facilities fixed up and something we can be proud of for our kids. We also have an opportunity to continue building around our amateur/minor league teams like the Huskies as an economic driver for the city. Such a fun experience!"
---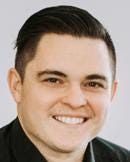 Urshan Retirement Group, Inc. strives in helping people achieve retirement goals. This is accomplished through education of the financial planning process, analyzing each individual's investment needs, as well as continuously reviewing and monitoring their personalized plan. Jordan Urshan and Dan Urshan work as partners to ensure long-term consistency to your investment portfolio. They look forward to earning your business. Please give them a call to schedule your appointment. Call 218.625.7575 or stop by their office located at 5033 Miller Trunk Hwy, Hermantown, MN 55811.
Securities offered through Securities America, Inc. Member FINRA/SIPC. Advisory services offered through Securities America Advisors, Inc. Urshan Retirement Group and Securities America are separate entities.
Comments