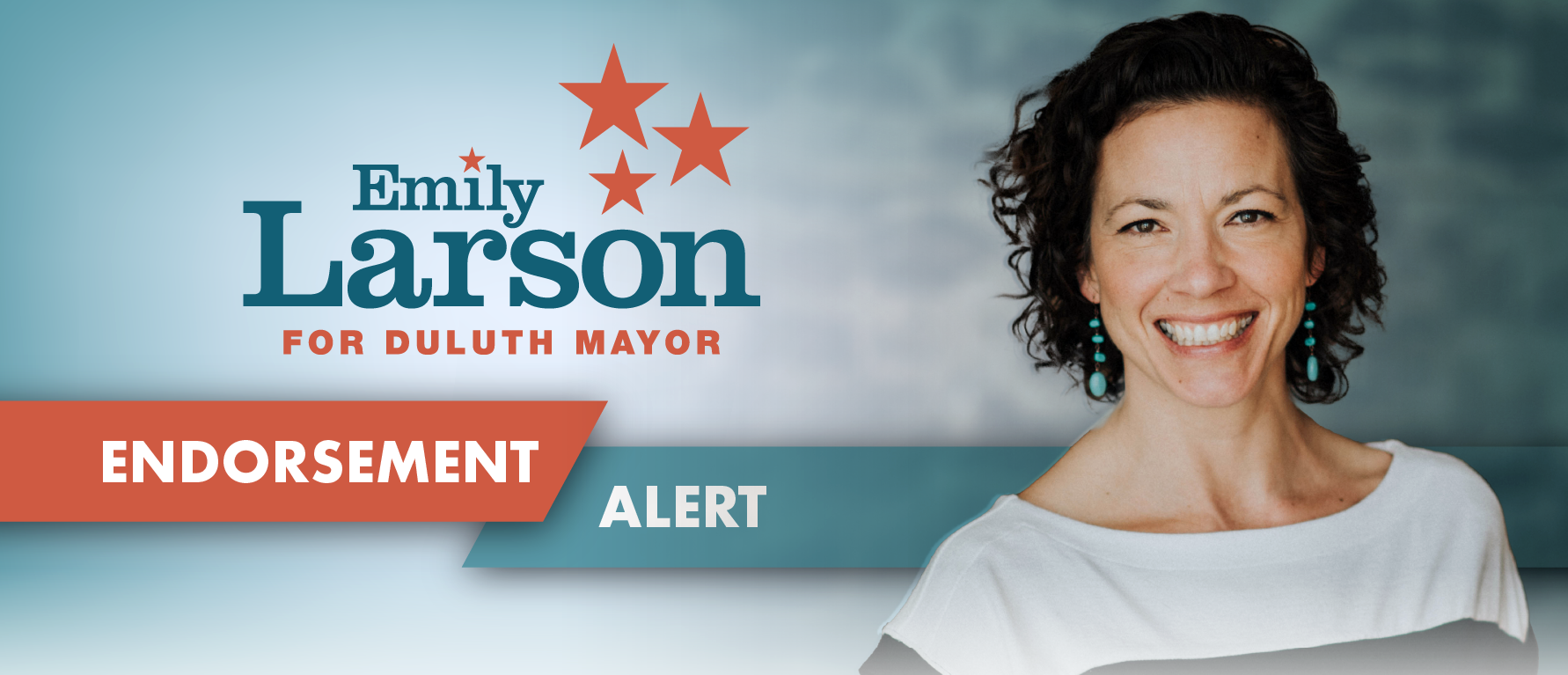 Today the Conservation Minnesota Voter Center announced their endorsement of Mayor Emily Larson's re-election campaign highlighting her leadership in prioritizing lead remediation and climate resilience in Duluth. Conservation Minnesota advocates for common sense solutions to the state's most pressing conservation issues, such as protecting the quality of our water, preserving public lands, and protecting communities from the impacts of climate change.
Under Mayor Larson's leadership, the City of Duluth has developed and is implementing a Climate Action Work Plan, created the first-ever Sustainability Office, and reduced polluting greenhouse gas emissions 32%. Duluth's pilot program to remove lead from water pipes sets the standard for the entire state.
Mayor Larson's re-election campaign has also received the endorsement from the Duluth DFL, the Duluth Building and Construction Trades Council, the Teamsters Joint Council 32, IBEW Local 242 (International Brotherhood of Electrical Workers), the Carpenters (North Central States Regional Council of Carpenters), Plumbers and Steamfitters Local 11, EMILY's List, Women Winning, and UFCW Local 1189 as well as a variety of many local community leaders, including the majority of the current School Board, City Council, and St. Louis County Board Members.
-- Campaign press release. The Duluth Times publishes candidates' submitted press releases for free, as a public service for its readers.
Comments