"These last months have been an adventure. I have been honored to be endorsed by a number of organizations: Central Labor Body, Duluth Building and Construction Trades, Local 512, Local 11, Local 49, Local 242, Local 361, IUPAT 82, and hopefully, more to come. The support and encouragement I have received has been humbling.
Along with meeting with local organizations to get their support, I have been out in the community attending events and meetings; West Superior Street Reconstruction, Duluth Firefighters showing of 'Burned,' Park Point Art Fair, Rhubarb Festival, Juneteenth, City Council meetings, and I won't bore you with more (check out and like my Facebook page to find out more)! I have also been out door knocking. I really do love being out in the community.
Now I need you, I need your help. I need people to door knock, money to keep the campaign moving forward, hosts for meet and greets, more sign locations, and you to tell your friend about me and VOTE. Early voting is on.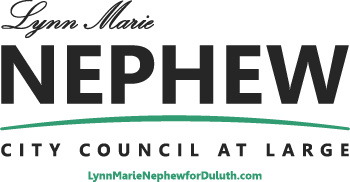 *Door-knocking dates:
Wednesday, July 5th at 2 pm
Saturday,  July 8th at 10 am & 1 pm
Sunday,  July 9th at 10am & 1pm
Please text 218.310.7790 if you would like to help, and I will share the location we plan to meet.
*Donations: Let's just get to the point, campaigns are expensive, and I need money. Donate here: Donate
*Host a meet and greet or yard sign: Sign up here: Volunteer"
Comments