Duluth Chamber President Matthew Baumgartner was in Washington D.C. this week, along with Chamber Board member Jeff Anderson, as part of a community coalition advocating for the Duluth International Airport and the aviation sector in the Duluth region.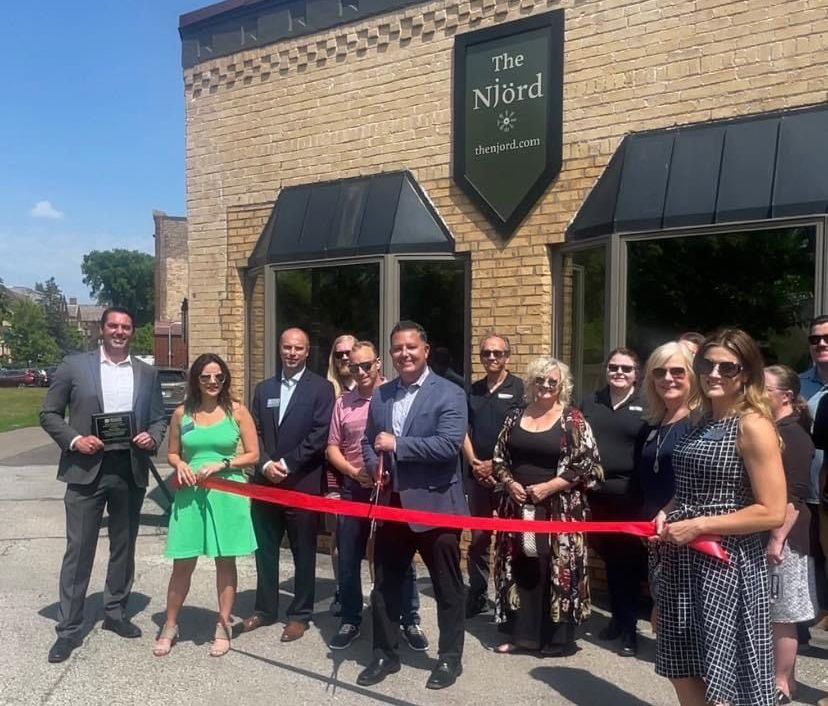 A recent Chamber Linkedin post: "Congratulations to our members and friends at Titanium Partners on the grand opening of their beautiful new rental property, The Njord! Thank you Brian Forcier, and your team, for continuing to invest in our community, for continuing to renovate beautiful buildings like this in our downtown and for your continued community partnership with the Duluth Area Chamber and Duluth Chamber Foundation. To learn more about this property, please visit: https://thenjord.com."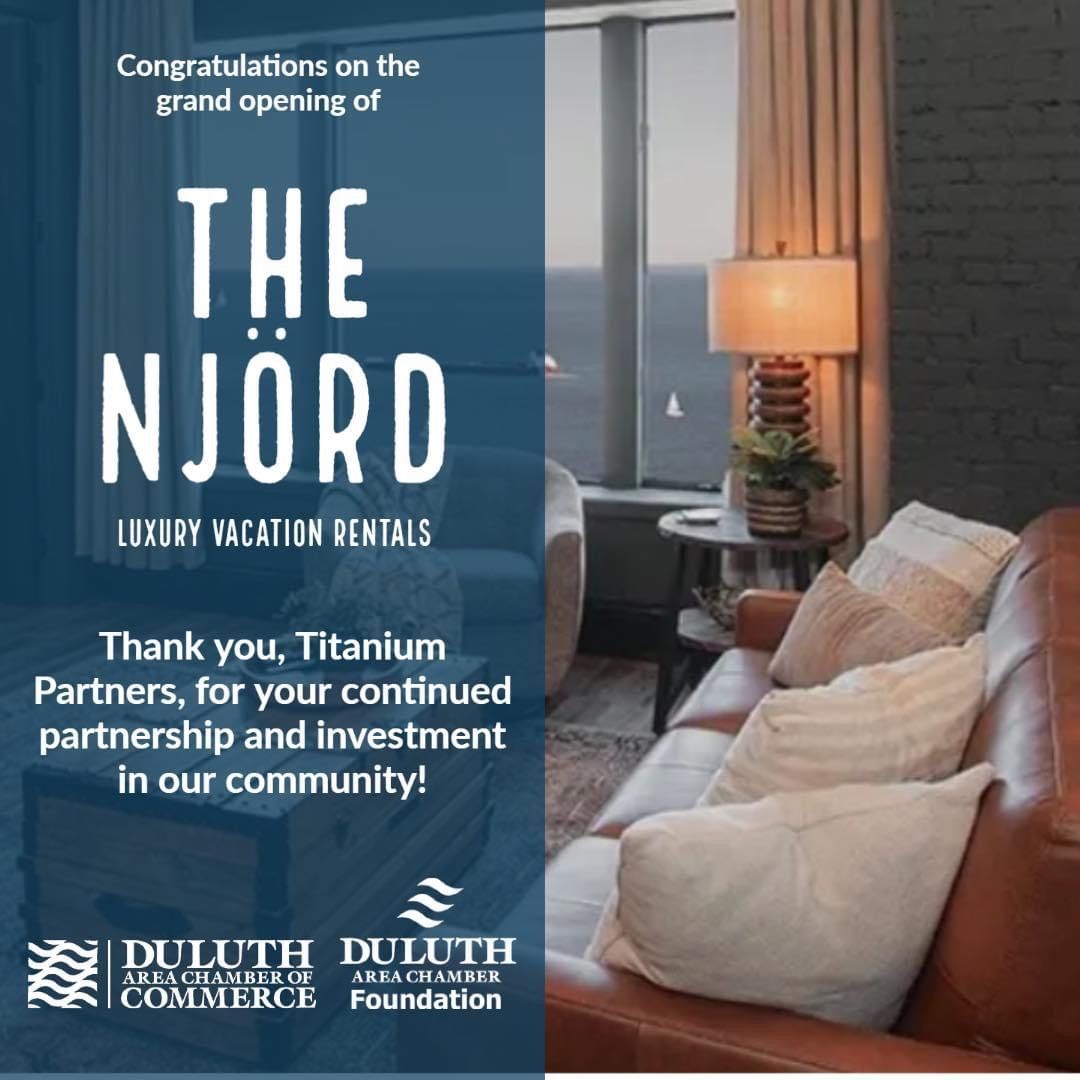 Quote Me, Howie: Dan Hartman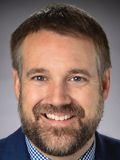 DECC Executive Director Dan Hartman on the new The Arena League indoor football team scheduled to begin play next June at Duluth Arena: "We're extremely excited for the start of the indoor football games, which will have a strong regional economic impact during the summer. Selfishly, I'm excited that games will be played at our DECC Arena. We're located immediately adjacent to Harbor Drive, and so we might consider activating Harbor Drive for tailgating events. Duluthians and visitors alike really do enjoy these types of new, fun experiences, and this really gives us an excuse to do it."
Quote Me, Howie: Basketball standout Chloe Johnson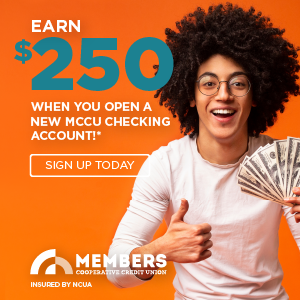 Duluth Marshall's Chloe Johnson, a 5-foot-10 point guard who led the Hilltoppers in scoring last season as a 7th-grader, is one of the top prospects in the nation in the class of 2028 and already has a full-ride scholarship offer from the University of Minnesota. Chloe on her summer 2023 training and short- and long-term basketball goals: "Played lots of hoops again this summer, about 50 games. I started the season with my local Starks team and just finished three weeks with All-Iowa Attack 17 EYBL at the Nike Nationals in Chicago and in tournaments in Minnesota and earlier this week in Iowa. It took some getting used to playing with and against older, higher-level players with All-Iowa. I scored 19 points in one game at Nike, where we finished second overall, and averaged about 11 points a game in the three tournaments overall with All-Iowa. I also played for Starks in a tournament in North Carolina earlier in the summer. Shooting is one of my strengths, and I need to get stronger and faster. My ultimate goal is to play D1 and pro. In the short-term, for the upcoming Marshall season, our goal is to make it to the state tournament."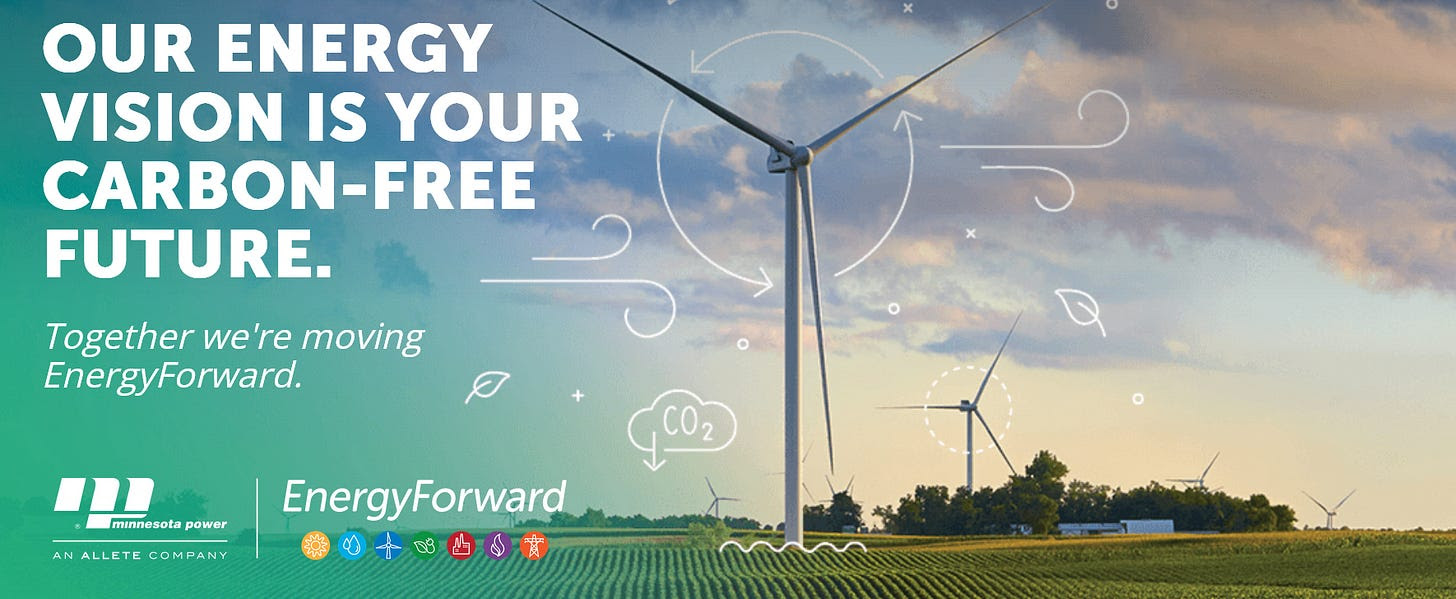 St. Luke's in the News
St. Luke's has achieved a 4-star hospital designation from the Centers for Medicare and Medicaid Services, it's highest ranking ever.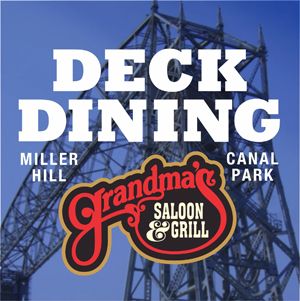 The nation's hospitals work with CMS to report hospital quality performance. Performance data is then displayed publicly on a Hospital Care Compare website to ensure the availability of credible information about care delivered by those hospitals. "This is an incredible accomplishment," St. Luke's Co-President/CEO & CMO Dr. Nick Van Deelen said. "It's possible because of the efforts of so many people at St. Luke's who are dedicated to serving our patients and focused on ensuring we're providing the best possible care in our region."
The report factors in timely and effective care. The following are some of the areas measured:
. Sepsis
. Emergency Department wait times
. Perinatal care
. Colonoscopy
. Stroke care
. Heart failure mortality
. Hospital acquired infections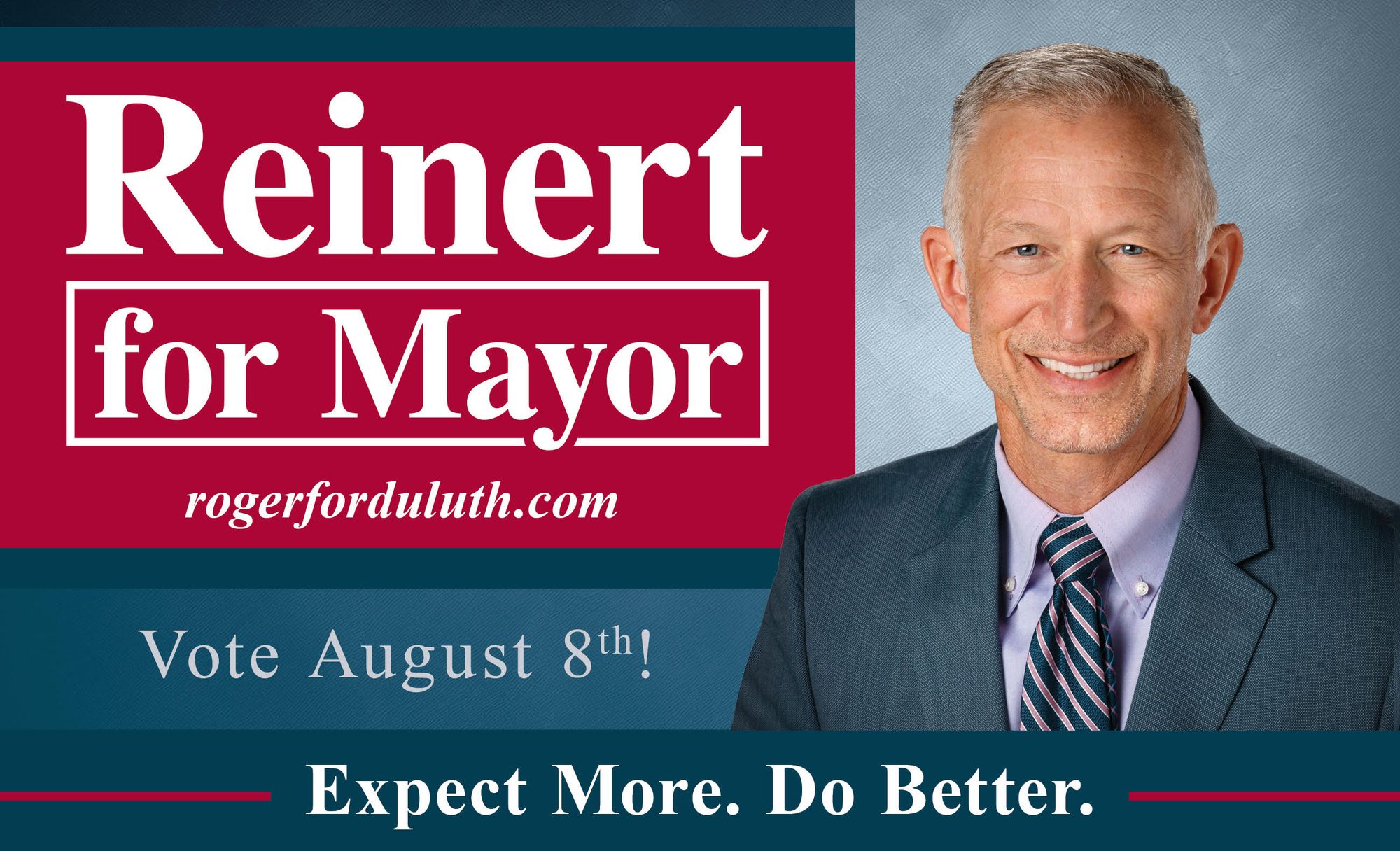 The report is based on multiple factors, which includes responses to patient experience surveys that ask about:
. Communication with doctors and nurses
. Responsiveness of staff
. Communication about medicines
. Cleanliness of hospital
. Quietness of hospital
. Discharge information
. Care transition
. Overall hospital rating
. Willingness to recommend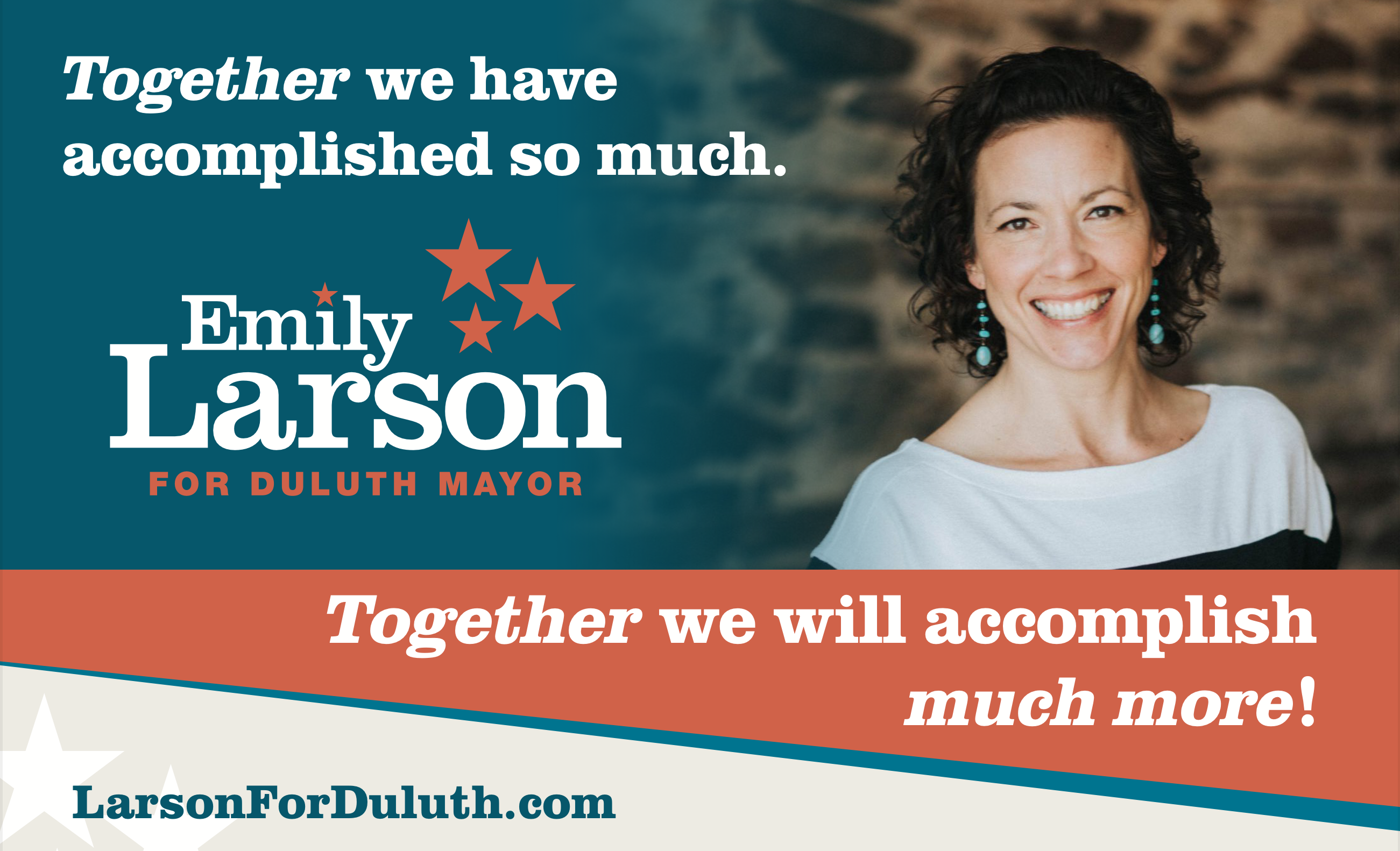 The College of St. Scholastica closes A Second Century of Saints Campaign at $64.5 million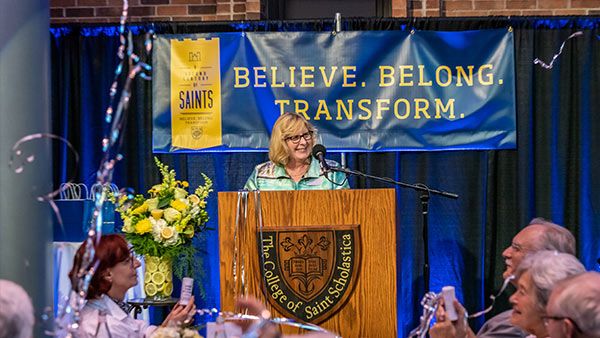 After nine years and more than $64 million raised, The College of St. Scholastica wrapped up the capital campaign A Second Century of Saints: Believe. Belong. Transform. on June 30, 2023.

"The campaign was originally envisioned as a seven-year, $50 million effort. In November 2021, we launched the public phase of this campaign, intending to increase that total to $62.6 million by June 30 of this year," President Barbara McDonald said at the campaign celebration on June 23. "And we've exceeded our expectations in large part because all of us believe that creating a place of belonging and transforming our students to be the future leaders we need is a cause very much worth investing in. These students, our graduates and current students, are indeed the hope of the future and we believe this space and investment will serve them well."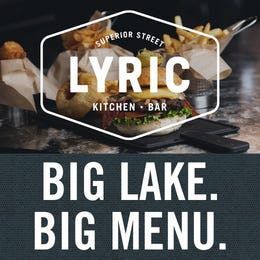 Launched in 2014 under the leadership of President Larry Goodwin, the silent phase of A Second Century of Saints raised nearly $50 million and provided funding for multiple projects, including the renovation of the simulation labs in the School of Nursing, the construction of the Health Sciences Center at BlueStone and more. Between July 2021 and July 2023, St. Scholastica raised $15.8 million, which will primarily support scholarship opportunities, emerging priorities and the construction of the student center building. Construction of the student center began in April 2023 and the space will open for the fall 2024 semester.

"A campaign without impact is meaningless. It is just a set of numbers. This campaign has had real meaning and impact at the heart of our mission to provide intellectual and moral preparation for responsible living and meaningful work," Chris Mueller, vice president of College Advancement, shared at the campaign celebration.

Throughout the campaign and the celebration, the institution's focus on its Benedictine values and heritage has been at the forefront. Dr. Randall Poole, professor of intellectual history, reiterated the necessity of investing in this type of education: "It is often said that liberal education is about the whole person. It's not just a cliché. Nothing is more important than understanding what it means to be human, especially for those whose work is the care of persons … It turns out that in seeking to understand human nature, in plumbing the depths of human dignity, we can also understand more about the nature of reality itself. These big questions are at the heart of the Catholic intellectual tradition and liberal learning. Our mission is centered on the Benedictine values."

Jaiden McCormick, who completed her undergraduate and graduate occupational therapy degrees at St. Scholastica before returning as an adjunct instructor for a semester, offered insight into the unique educational experiences provided through the maurice's Community Clinic at the Health Sciences Center at BlueStone: "Working in the clinic offered an extra edge and advancement compared to other OT programs. By having our own individual clients, we were able to truly focus on providing individualized care that was meaningful and purposeful. I loved that we had the experience of interdisciplinary learning while providing a free service to the community. St. Scholastica has enhanced my creativity, collaboration skills and compassion for working and providing individualized and meaningful therapy."

Echoing President McDonald in his remarks at the campaign celebration, campaign co-chair Chris Dolan said: "Never doubt that a small group of thoughtful, committed citizens can change the world. Indeed, it's the only thing that ever has. We are changing the world through this campaign. With your help, we are transforming and sending forth thoughtful leaders – the second century of Saints who are prepared and committed to serve and transform the world again."

More than 6,709 unique donors supported 336 funds during A Second Century of Saints campaign. A campaign report, including video highlights from the campaign celebration, is available at css.edu/campaign.
---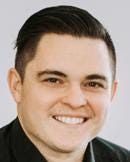 Urshan Retirement Group, Inc. strives in helping people achieve retirement goals. This is accomplished through education of the financial planning process, analyzing each individual's investment needs, as well as continuously reviewing and monitoring their personalized plan. Jordan Urshan and Dan Urshan work as partners to ensure long-term consistency to your investment portfolio. They look forward to earning your business. Please give them a call to schedule your appointment. Call 218.625.7575 or stop by their office located at 5033 Miller Trunk Hwy, Hermantown, MN 55811.
Securities offered through Securities America, Inc. Member FINRA/SIPC. Advisory services offered through Securities America Advisors, Inc. Urshan Retirement Group and Securities America are separate entities.
Comments