Saturday's Ready, Set, Ride bike clinic and community event was another example of members of the Duluth Area Chamber's Leadership Duluth program stepping up and making a difference in the community, said Daniel Fanning, Executive Director of the Duluth Chamber Foundation and VP of the Duluth Area Chamber of Commerce.
"Several members of our current Leadership Duluth class, who help represent their employers and local businesses, worked with several other local businesses and organizations to put together this free event to help make outdoor recreation more accessible for youth in the community," said Fanning.
In partnership with the Duluth YMCA's Community Services Branch at Harbor Highland, this Leadership Duluth service project teamed up with the Duluth Area Chamber Foundation, Ski Hut, Continental Ski & Bike, and the City of Duluth's Love Your Block Grant to purchase bike equipment, a permanent bike repair station, bike locks, helmets and bicycles for youth in the Harbor Highlands community.
"You could just tell by how excited the kids were on Saturday that they were really grateful for this community collaboration," said Fanning. "Thank you to the Leadership Duluth members, the Duluth Family YMCA, the City of Duluth and all local businesses, organizations and individuals involved in helping make this event such a success."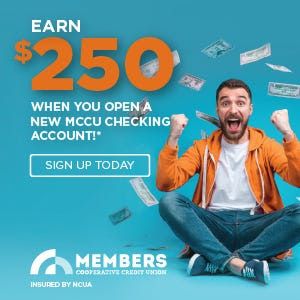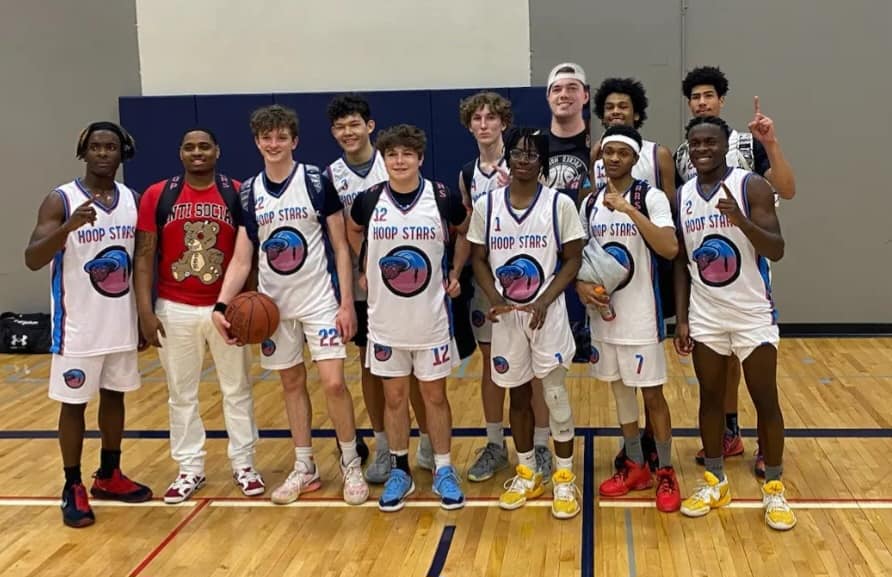 Quote Me: Phill Homere
Denfeld boys basketball coach Phill Homere on the mighty U17 Hoop Stars, an elite spring team comprised of mostly Denfeld underclassmen and coached by former Hunters standout Derek Megher, who captured the Twin Ports Border Battle championship in Superior over the weekend: "Our guys played some high level basketball. It was a joy to sit back and watch as they played four very good teams. In the opener, Marnaries Ferguson constantly knocked down mid-range jumpers down the stretch and towards the end Aidan Altona went for the game winning layup and missed but followed his miss with a tip in with five seconds left for the win.
Kareem Pulliam and DaShawn Moore were excellent in the second game against Sizzle. On Day 2 against the MN Heat Marnaries was constantly in attack mode and Aidan had some huge blocks and was knocking down threes. Tommy Northcutt of Duluth East was able to knock down two clutch free throws to give the Hoop Stars the win.
In the final game of the night, the Stars matched up against a very talented Playmakers team for the championship, and our boys came out ready to play. DaQuan Moore was a huge factor in the championship game, knocking down jumpers and playing very physical defense. Marnaries splits time playing for the Playmakers team so he was very familiar with them. He was in attack mode constantly and did a great job distributing the ball. Finnley Powell also played great in the championship game, and was determined not to lose with three pointers and hard drives to the basket.
Overall these boys competed and played some great basketball. It was a joy as a fan to watch how well they shared the ball and were so unselfish. What was the best to watch is how much the bench was into the game and cheering for each other on the defensive end. It was a great showing for the guys. I was happy to watch my boys play some quality basketball. I know they left all the fans entertained."
Enger Park Golf Notebook
In 2018, a golf course architectural assessment of Duluth's public courses was conducted to identity issues and help prioritize future projects. Potential improvements were categorized into critical, competitive and comprehensive.
In December 2020, the Public Golf Committee approved a motion to focus on Enger's 10 critical improvements-those improvements which are in greatest need of being addressed and would play the most significant role in reducing repairs and on-going maintenance and in increasing revenue through increased daily fee rounds. A large portion of the critical items includes a new irrigation system and irrigation pond.
Other items include course drainage improvements, fairway and bunker renovations, a clubhouse renovation and possible driving range relocation due to housing development. These renovations will be financed entirely by golf revenues, golf asset sales, sponsorship, and community donations.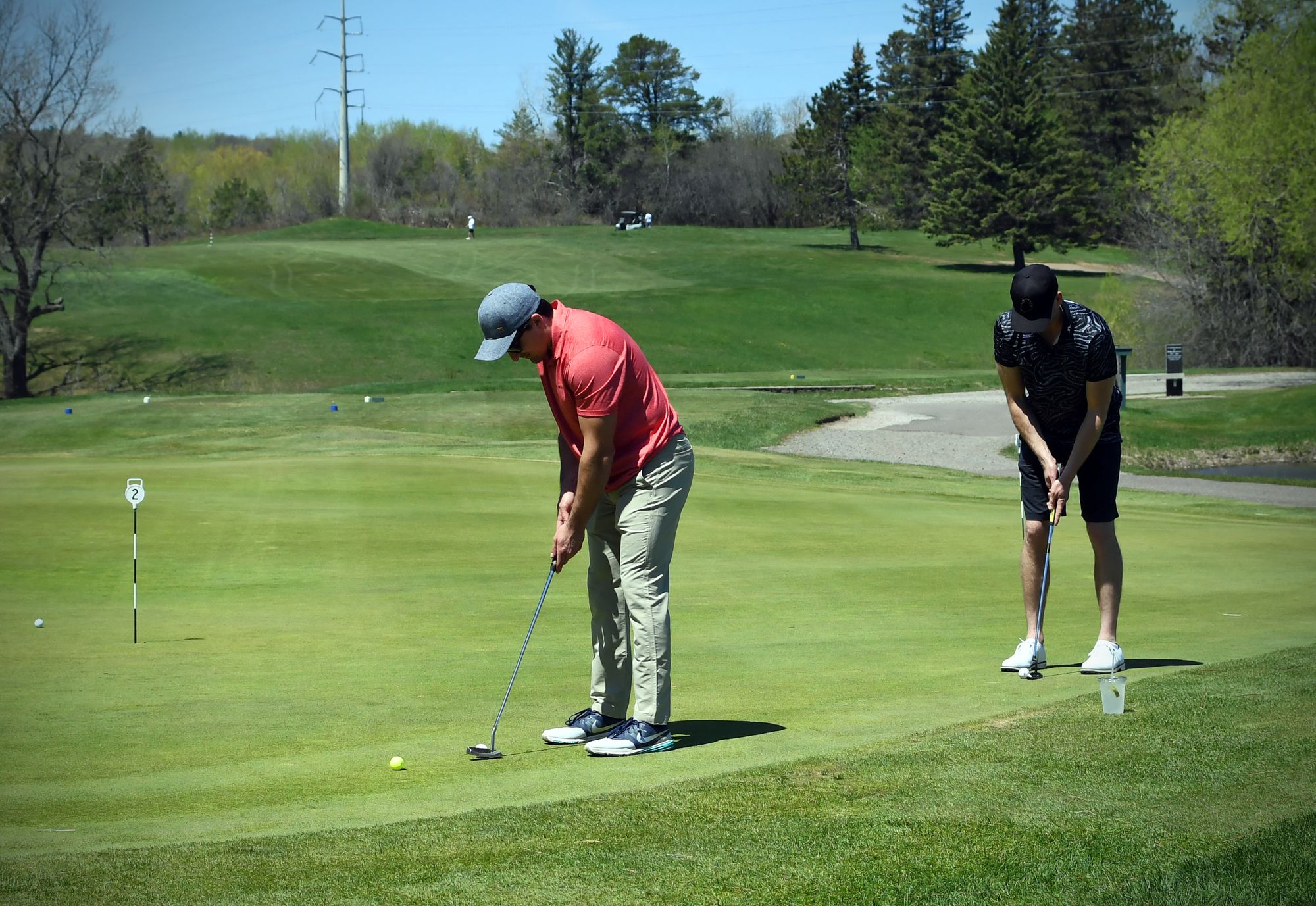 Project Update:
The Enger Park Golf Course Renovation Plan was approved by the Parks & Recreation Commission on September 15, 2021 and by City Council on September 27, 2021.
Enger Park Golf Course renovation Phase 1a items have completed final design, including a new irrigation system, irrigation pond, improvements to fairways, and potential minimal restoration of Buckingham Creek. Phase 1a is planned to start in the Fall of 2023 with the excavation of the irrigation storage pond. The irrigation system will be installed in 2024. Should minimal restoration of Buckingham Creek and the fairways occur, the work will coincide with the 2024 schedule.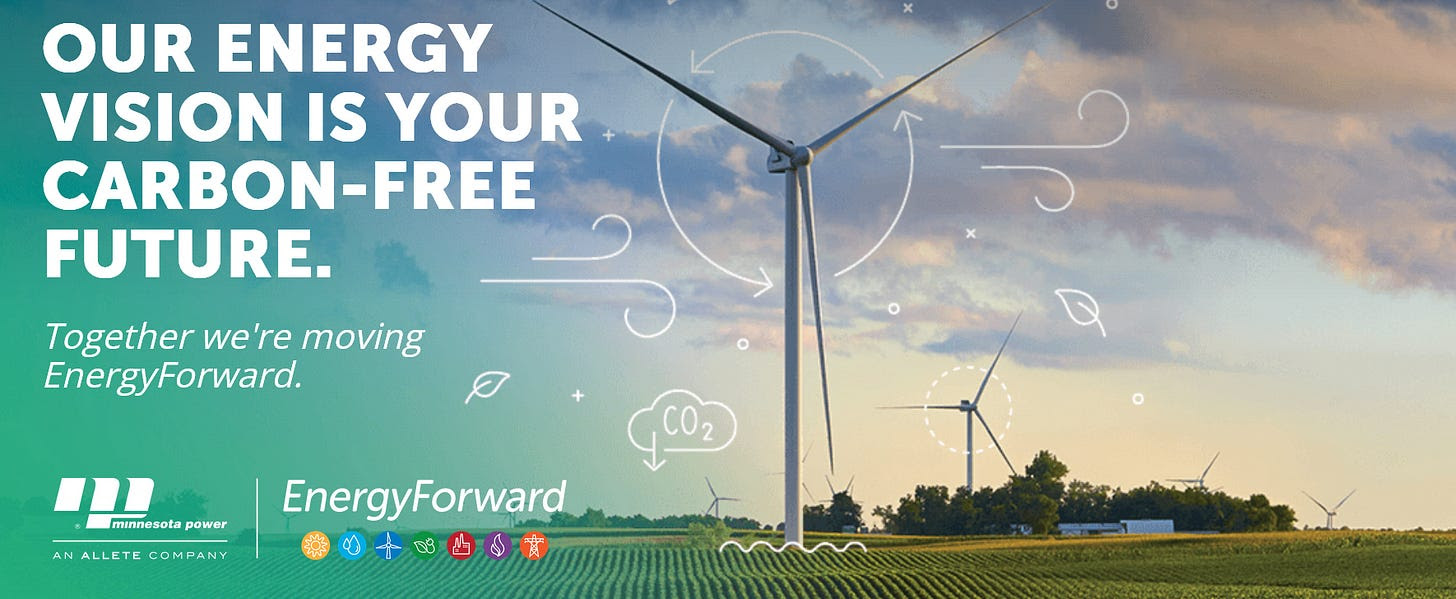 This summer, Enger Park Golf Course will be open with 27 holes through at least Labor Day. Lester Park Golf Course will not be open this summer. City Council adopted a 2023 budget that includes expenses for minimal maintenance at Lester Park Golf Course.
The scope of work for irrigation improvements proceeding to Council approval in May 2023 and defined as Phase I includes the removal of the existing irrigation equipment and installation of the new system on 18 of 27 holes, intended to make significant improvements in the course and golf experience.
Prior Golf Course study and findings documents related to Duluth Public Golf are available at: https://duluthmn.gov/parks/golf/duluth-public-golf/.

Funding Source:
The Phase I of this project will be paid for with $5.5 million sourced as follows:
$2.5 million of American Rescue Plan Act funding for local government revenue replacement
$2 million of bonding to be financed by golf revenues
$.5 million from undedicated excess 2022 tourism tax receipts
$.5 million from General Fund reserves.
The Phase I irrigation system replacement project does not include new irrigation piping and sprinkler heads on the final 9 holes at Enger Golf Course, the $1.5 million additional cost of which is beyond the City's immediate financial capacity.
Timeline:
2023
Enger Golf Course
Open for play through at least Labor Day weekend.
Earliest allowable construction start is after Labor Day in September.
Lester Golf Course
Closed for golf play, minimal agronomy maintenance continues.
Low-impact leisure allowed on some areas of the grounds.
2024
Enger Golf Course
Closed, under construction.
Lester Golf Course
18 holes and driving range open for play.
2025
Enger Golf Course
Initial construction phase complete, 27 holes and range open for play.
Lester Golf Course
Permanently closed. – City of Duluth
Urshan Retirement Group, Inc. strives in helping people achieve retirement goals. This is accomplished through education of the financial planning process, analyzing each individual's investment needs, as well as continuously reviewing and monitoring their personalized plan. Jordan Urshan (pictured) and Dan Urshan work as partners to ensure long-term consistency to your investment portfolio. They look forward to earning your business. Please give them a call to schedule your appointment. Call 218.625.7575 or stop by their office located at 5033 Miller Trunk Hwy, Hermantown, MN 55811.
Securities offered through Securities America, Inc. Member FINRA/SIPC. Advisory services offered through Securities America Advisors, Inc. Urshan Retirement Group and Securities America are separate entities.
Duluth Elections 2023
Candidate filings for City of Duluth and Duluth school board positions will continue through Tuesday, May 30. The following seats will be on the ballot in 2023 (including registered candidates listed alphabetically):
City of Duluth
Mayor — Jair Dosser (withdrawn), Emily Larson, Jesse Peterson, Roger Reinert, Robert David Schieve
Two City Councilors At-Large — Ashlie Castaldo, Lynn Marie Nephew, Miranda Pacheco, Shawn A. Sauela, Jenna Yeakle
City Council First District — Wendy Durrwachter, Timothy Meyer
City Council Third District —  Roz Randorf
City Council Fourth District — - Nathaniel James Rankin, Tara Swenson, Salaam F. Witherspoon
City Council Fifth District — Janet Kennedy, Ginka Tarnowski
Duluth School Board
At-Large – Alanna Oswald, Stephanie Williams
District 2 —  Sarah Mikesell
District 3 – Matthew Moses
Comments